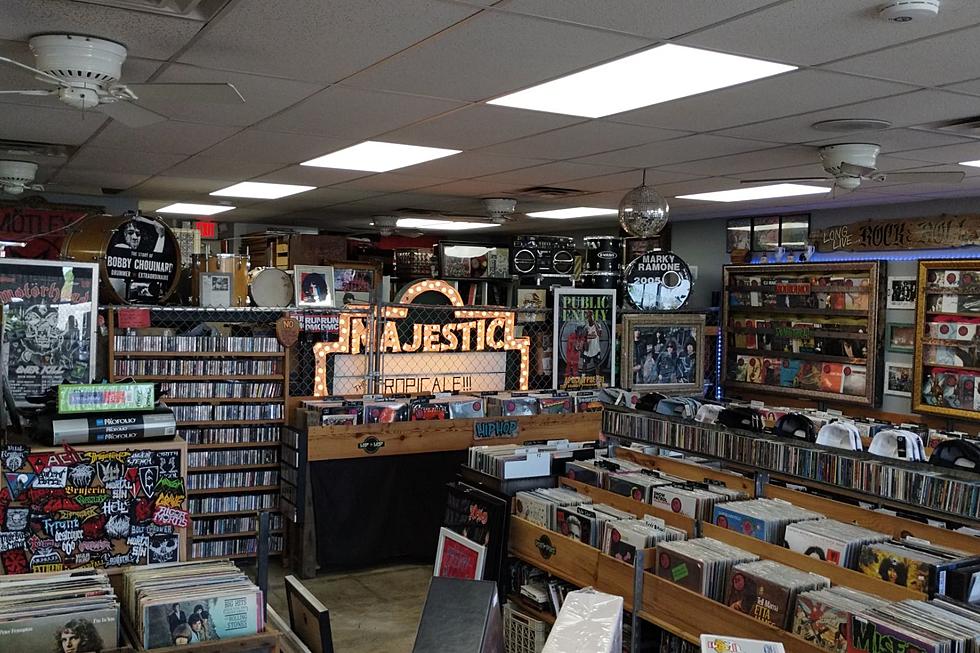 New Television Series to Film Pilot Episode at New Bedford Record Store
Courtesy of Roger Choinard
Looks like Hollywood is coming to the SouthCoast once again.
While a horror film is gearing up to film all over the area, there is a separate project coming to New Bedford catered to a tiny record store on Popes Island, and its owner wants the entire community to be a part of it.
Purchase Street Records in New Bedford
Around six-and-a-half years ago, Roger Chouinard of Wareham opened Purchase Street Records on Purchase Street in downtown New Bedford. It was a place for music lovers to escape the hustle and bustle of everyday life and immerse themselves in the vinyl records, CDs and tapes they grew up listening to.
Seven months ago, he moved the operation to Popes Island, where a new batch of music lovers have embraced Chouinard and his record store.
"We've seen so many new faces thanks to the better parking lot and the new playground across the street," he said. "My store is a place filled with hard-to-find items and it gives people a 'time-out' to enjoy the music they love."
If nostalgic tunes had a brick-and-mortar, it's Purchase Street Records.
Filming to Take Place at Purchase Street Records
Record stores are few and far between, and a local producer saw an opportunity for a unique television show.
"My friend Paul Travers of 37 Productions wants to do a reality show that will visit independently owned record stores in the U.S. to highlight what record stores are all about these days," Chouinard.
Travers will film at Chouinard's store on Saturday, May 13, 11 a.m. to 3 p.m., and Chouinard encourages anyone and everyone to stop by and join in on the experience.
"(Travers) will be filming the store, asking me questions, and picking customers to ask them questions," Chouinard. "Any good show has a cast of good characters and I definitely have some characters in my client base. It will be fun."
Gifts That Symbolize New Bedford
Want to give a gift that represents New Bedford? Here are some great ideas!
25 New Bedford Bars That Are No Longer Here, But That We'll Never Forget
From 908 to the Regal Beagle on Acushnet Ave, these are the bars that are no longer with us but never forgotten.
More From WFHN-FM/FUN 107