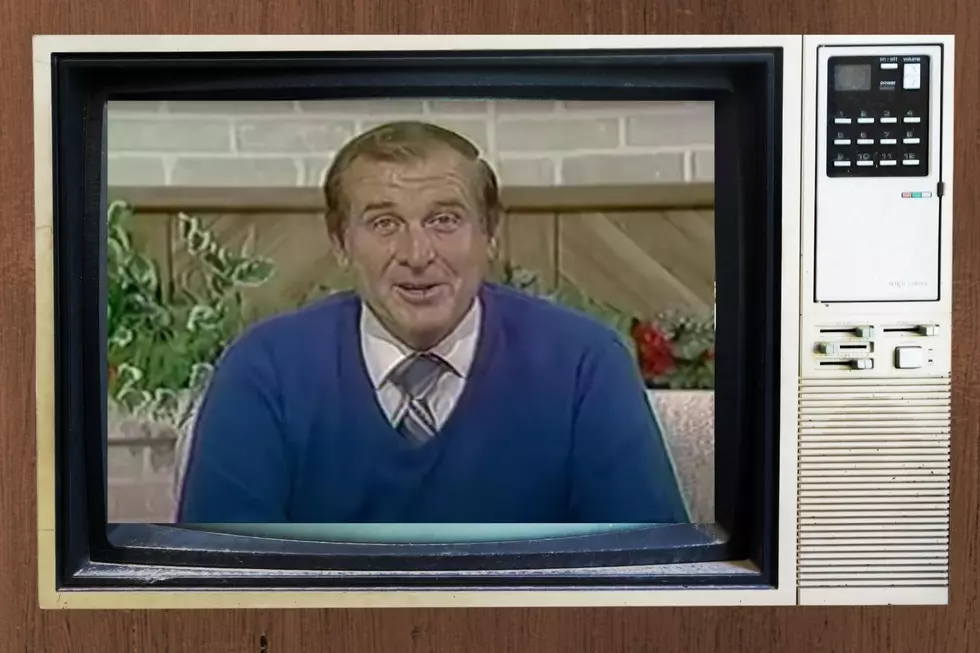 Remembering Providence's 'Dialing for Dollars' TV Program
ML Baron via YouTube; Canva
Last weekend, I shared a complete Providence newscast from 1986 that I happened upon while going down a YouTube rabbit hole. That led to more memories that came flooding into my mind about WLNE 6 back in the days of my youth in the 1980s, and one of my favorite programs in particular: Dialing for Dollars.
I moved to Plymouth in 1985 at the age of seven, after living in the Randolph-Brockton area for most of my life to that point. In Plymouth is where I discovered Providence television stations, and where I fell in love with WLNE because, at the time, I didn't have a TV in my room – only an old Emerson bakelite radio that I could use to tune in the WLNE simulcast on the radio.
I would listen to all of the CBS shows (WLNE was a CBS affiliate then) like Kate and Allie, Newhart, Murphy Brown, Magnum, P.I., Wiseguy, The Equalizer, and just play them out like old-time radio dramas in my head, picturing the action in my mind.
However, when I got home from school, I could usually get away with tuning in the living room TV to some Dialing for Dollars with George Allen, the afternoon block in which WLNE would show a movie (heavily edited for daytime television, of course) with Allen offering up cash money for people to call in and win.
I couldn't care less about the money, because I was too young to call and win anyway; for me, it was all about the movies, and movies I couldn't watch otherwise. I remember watching some of my favorite '80s horror films for the first time on Dialing for Dollars, such as The Howling, Halloween, and Cujo.
Fairhaven's John Methia worked at WLNE's New Bedford studio on County Street back in those days and worked with George Allen during Dialing for Dollars.
"I can tell you that during many of those calls he was getting sworn at or hung up on. George always handled it like a pro, 'OK Sir...thanks for watching Dialing for Dollars and better luck next time,'" Methia said.
The Dialing for Dollars program proved so popular, that other local stations knew they had to find ways to keep viewers on their own channel while Allen was on the air.
"The show was so popular that Channel 12 began superimposing the 'count and amount' on their air so that the viewer could be watching Channel 12 and still know the 'count and amount' if George was to call," Methia said.
In those days, I couldn't get enough movies. Whenever I got to sleep over at my grandparents' house, my nights were usually spent watching The Movie Loft with Dana Hersey on WSBK TV-38. All these years later, I still secretly geek out at the fact that I'm on the radio on the same station where Dana Hersey also does voiceovers (he's the voice of The Howie Carr Show). And who could forget Creature Double Feature Saturday afternoons on WLVI-56?
Even on the weekends, I'd watch TV-38 to see the program Ask the Manager, in which people wrote in letters to station management and they revealed the inner workings of a local independent television station. I was obsessed with all of it. If you asked me when I was a kid what I wanted to be when I grew up, I would have told you "the booth announcer for WLVI 56" or "the next host of Dialing for Dollars."
As I got older, I became more interested in things like Nickelodeon and MTV and Dialing for Dollars eventually went off the air anyway. I made the shift from afternoon films to late-night flicks with Gilbert Gottfried and Rhonda Shear on USA Up All Night, but I still credit George Allen with helping to foster my lifelong love of movies.
The Worst 80s Movies
The '80s were great. But not every '80s movie was great, as these 20 titles prove quite definitively.
25 '80s Movie Sequels That Shouldn't Have Been Made
The decade delivered some of the most cringe-worthy moments of all time.
More From WFHN-FM/FUN 107