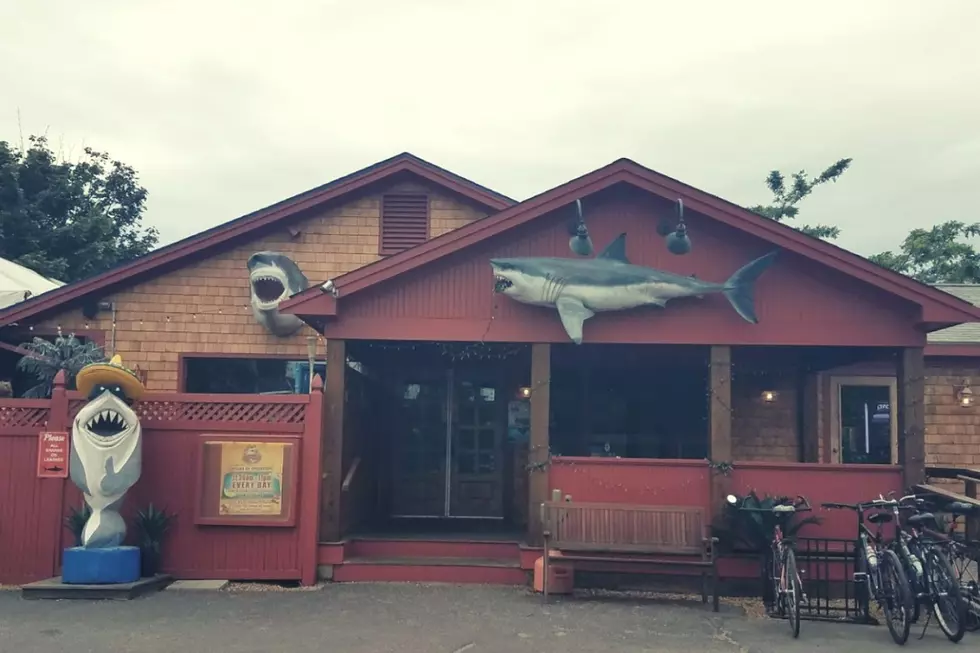 Owner of Sharky's on Martha's Vineyard Claps Back
Elio Silva/Google Maps
The owner of the very popular Sharky's Cantina on Martha's Vineyard is getting vocal about some complaints he's been dealing with throughout the pandemic. Some people are not a fan of the new online ordering model to accommodate the new regulations, but JB Blau says it's been a huge way to help restaurants during one of the toughest years for the restaurant industry.
Back in June, when Michael, Gazelle, and I set sail on the Seastreak to broadcast live from Martha's Vineyard, Sharky's was on the list of places we just had to visit. I remember Michael saying, "This place is usually slammed," but in the world of COVID-19, restaurants have been forced to adapt, and by no small measure. Many restaurants can't afford to be fully staffed due to safety and financial concerns, but some restaurant lovers don't seem to understand the severity of the situation.
According to JB Blau's Facebook, there have been some guests that dislike online ordering, or "don't see the big deal in calling in or swinging by." So he took the time to offer some answers to the questions that some patrons seem to have.
Blau explained that by ordering online, you are allowing the restaurant to run more smoothly, saying, "It allows us to run with fewer people so they make more (money)…it also allows us to operate at all, because hiring isn't so easy around here this year."
Why not hire more people? Or pay them more?
"Hello, let me introduce you to 2020," he stated plainly. Not only is his restaurant operating at a "lean and mean" number to basically break even, but he also explained that compensating the servers more would mean higher prices on the menu, and nobody likes that.
He concludes by saying, "I don't expect anyone to think about stuff like this, which is why I'm sharing…please consider opting for online. It means a lot to us and it really helps us survive and navigate these times."
The general public who has never worked a day in a restaurant can never truly understand what goes on at the "back of the house." There are so many moving parts, from the prepping to cooking, to service, to cleaning, and the customer is only seeing the end result. Blau's post is an attempt to educate others on the effectiveness of some new policies and how they keep the doors open and the lights on during a pandemic.
Next time you want to just drop into your favorite restaurant to place your order, think twice, and check out their website instead.
Five New Bedford Restaurants That Should Be Franchised
Enter your number to get our free mobile app
More From WFHN-FM/FUN 107