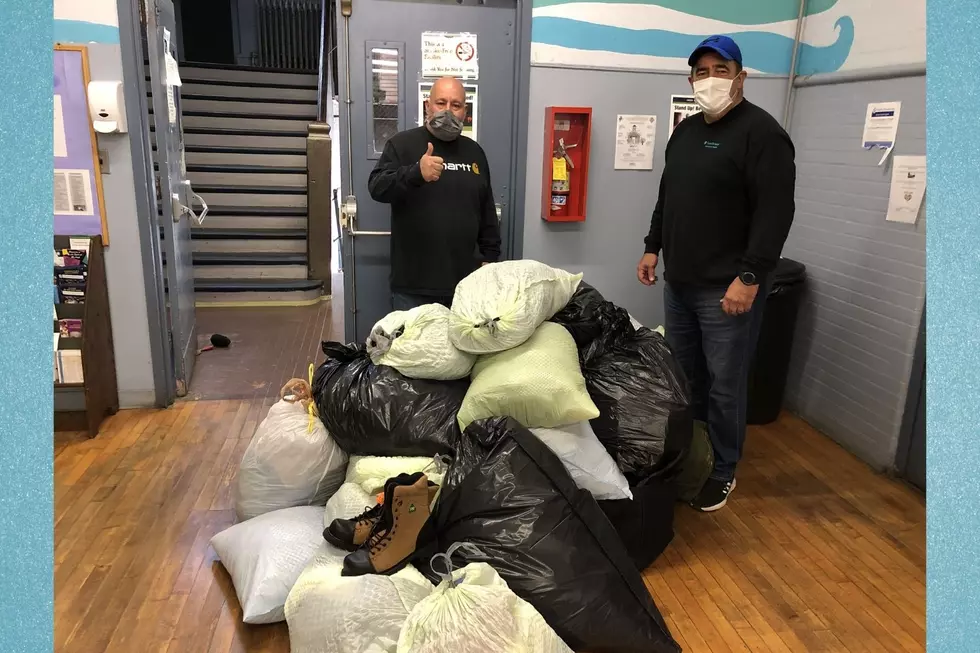 Late New Bedford Man's Mission to Help the Homeless Lives On
Gazelle/Townsquare Media
Enter your number to get our free mobile app
One man's mission to help the homeless is speaking volumes throughout New Bedford.
The other day I received a phone call from Jim Souza who sadly lost his brother recently (my deepest condolences to the entire family) to ALS, also known as Lou Gehrig's disease.
His name was Georgie Souza and before he left this world, his goal in life was to give back to the homeless by collecting brand new clothes, shoes, boots, socks, underwear, etc. For years, he had been gathering items to give back to those in need.
His apartment was filled with donations for the poor, so I made a call over to my good friend Carl Alves from PAACA in New Bedford and he was overjoyed to take in this gentlemen's clothing collection.
All this because one man had the heart to put others before himself without judgment.
What you see in this photo is only a third of Georgie's contributions to help out the homeless, supplying the community with dozens upon dozens of jackets and warmer clothing as the weather begins to cool down.
One of Georgie's family members expressed her gratitude for all to see after his items were donated to a local homeless organization:
"George's family would like to express our gratitude to Chris and Paaca for helping us carry on Georgie's mission to keep the homeless warm. He had a heart of gold. And wanted to make sure the less fortunate are not forgotten. He spent all his time spreading love around the city. I am proud to keep his memory going , by making sure what he had saved , goes to exactly where it's meant to be.He had a heart of gold. And would give you the shirt off his back(Literally). God Bless you all." – Andrea Souza
There's only one thing left to say, and that's thank you, Georgie, for your selflessness. These clothes went to a wonderful program here in New Bedford as a tribute to you. I can promise you that this will not go unnoticed and your spirit shall live on through the selflessness of others.
CHECK IT OUT: 10 Items Might Be in Short Supply This Winter
More From WFHN-FM/FUN 107