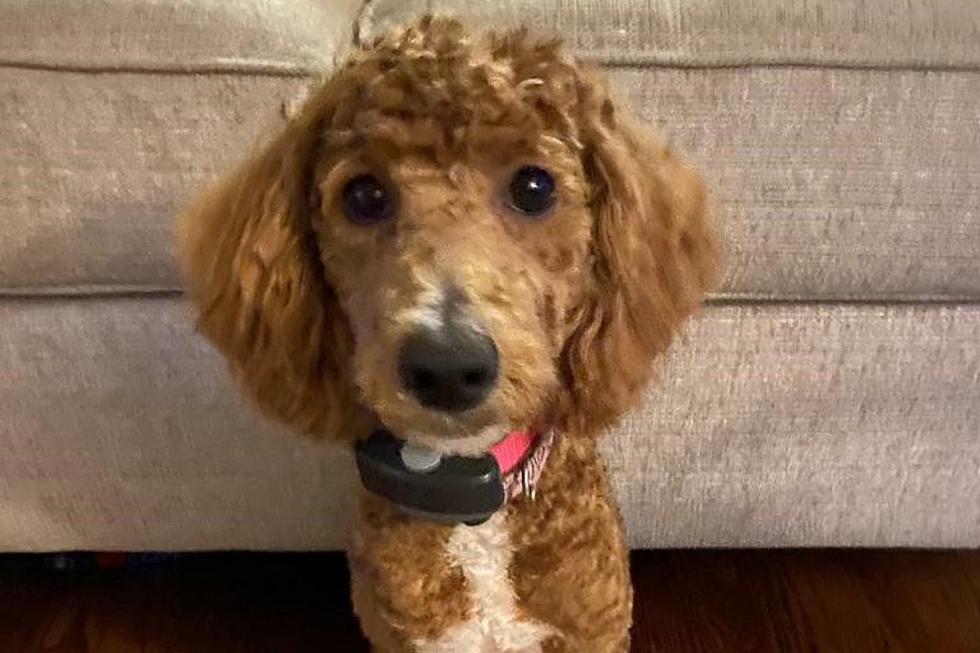 Old Rochester Regional Welcomes Emotional Support Dog to Campus
Courtesy of Old Rochester Regional High School
Old Rochester Regional High School is known for its Bulldogs, but they are welcoming a new breed to the Tri-Town school.
Even though Abby is a Goldendoodle, she will be the newest member of the Bulldog family.  According to ORR principal Mike Devoll, her job is to "help support the social and emotional wellness of our students and staff."
Bringing a support dog to the Mattapoisett campus was the brainchild of one of the school's guidance counselors, Michelle Wright. She thought a dog might help now more than ever as the students continue to adjust to life during COVID-19.
"(In the fall) I was thinking how much the students would be going through being apart from each other as they got back into the school routine," said Wright. "More recently, hearing that the schools will be going back to full time in person, I felt a real push to try to get her into school to try to ease some of the kids' worries, as many of them are really worried about being close to other kids again."
The dog will eventually become the first dog on the SouthCoast to go to school "regularly."  Wright says that Dartmouth has a support dog, but it has not attended school on a daily basis.
Abby will be a sidekick to Mrs. Wright. The plan is to start to slowly introduce Abby to attending the school slowly, then eventually ramp her up to three to four days a week depending upon her workload.
Students will have an opportunity to interact with Abby throughout the day, and as needed.
As you might expect, Abby has gone through extensive training that was funded by a grant from Cape Cod 5. The bank also picked up the cost of the insurance that covers Abby in the school setting.
Why wasn't a bulldog selected to be the school's emotional support dog? Wright says she did look into it but learned that unlike Goldendoodles, Bulldogs are not hypoallergenic.
Check out these 50 fascinating facts about dogs:
More From WFHN-FM/FUN 107