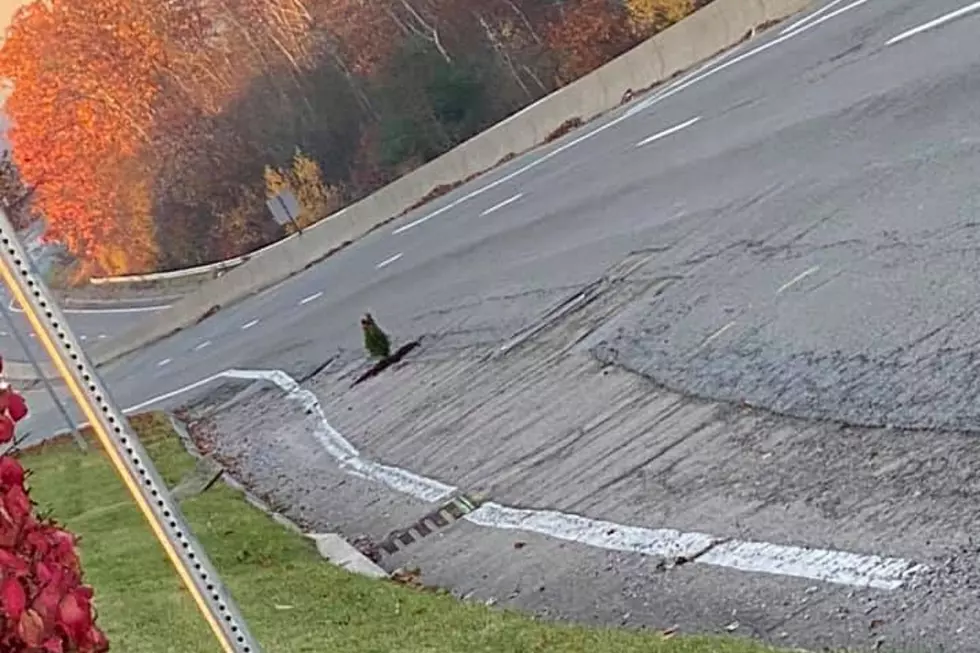 North Attleboro Man Finds Festive Solution to Route 1 Potholes
Courtesy Kevin Martin
I always thought Rhode Island was the worst state in the country for potholes, but Massachusetts isn't far behind, and Kevin Martin decided to take matters into his own hands with a festive solution for potholes in his town.
Kevin called into Michael and Maddie this morning to share his story about how his frustration led him to fill in some potholes with potting soil and tiny Christmas trees.
On the way to get dinner with his fiancé, Kevin ended up with four flat tires after hitting a terrible pothole – the second time this same pothole has caused him grief. He reached out to the town in hopes they would fix the problem, but the problem lingered.
"So, I ended up, Saturday night on the way to work, filling up the potholes with Christmas trees," Kevin said. "And less than seven hours later, MassDOT was going up and down Route 1 and filled over a hundred potholes."
I don't know what I appreciate more, the fact that he spent his own money to fill these potholes or the fact that he filled them with Christmas trees.
When I asked him about the reasoning behind the tiny trees, he responded, "Honestly, I was walking into Home Depot…and they were on sale."
He tossed a few bags of soil into the eight-inch-deep holes, snapped a photo, and waited for the rest of Massachusetts to enjoy his handy work. He's the MVP we didn't know we needed.
The reaction from Massachusetts residents: Priceless.
TAKE A BREAK FOR FITNESS: Maddie's 20 Minute At-Home Workout
Enter your number to get our free mobile app
More From WFHN-FM/FUN 107