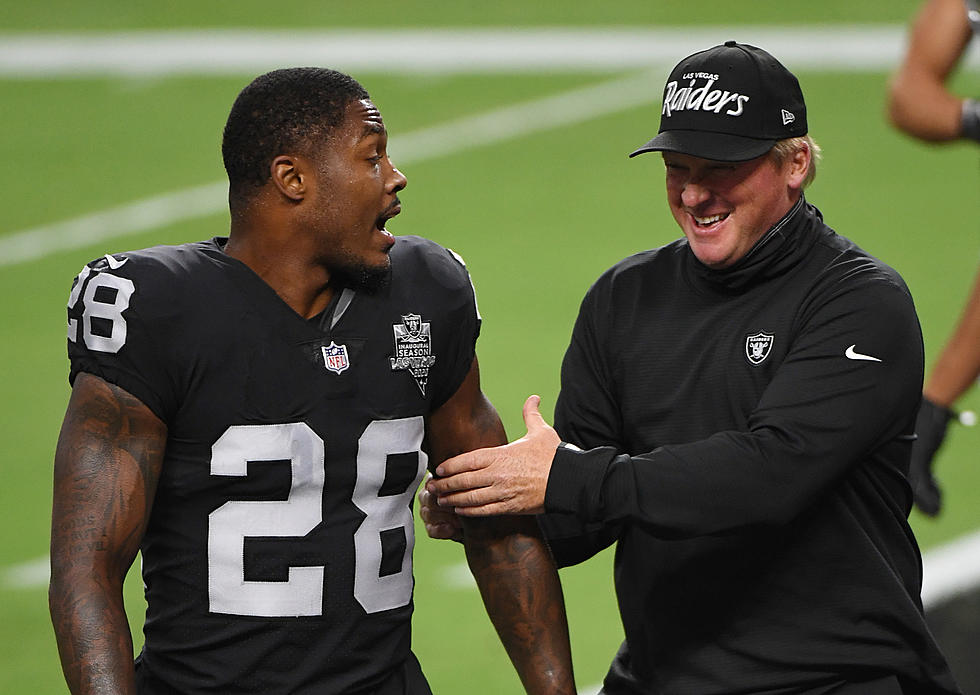 Nick Coit's Patriots Preview: Las Vegas Raiders, Week 3
Getty Images
Enter your number to get our free mobile app
What happens in Foxboro, stays in Foxboro. Not as slick as the original Vegas slogan, but hey, they have the strip, we have Route 1.
It's weird having any professional sports franchise located in Las Vegas. Growing up in the '80s when Pete Rose was a modern-day biblical lesson about the voodoo of sports betting, I never thought I'd see a league allow a franchise to set up shop in the middle of America's gambling headquarters. But here we are. The world has changed a lot in the past two or three decades.
The Patriots welcome in the Las Vegas Raiders this weekend. The Pats feel like a much stronger team than their 1-1 record suggests. While New England fell one yard short of a shocking win in Seattle Sunday night, ABC6 Sports Director Nick Coit doesn't believe moral victories mean too much at Patriot Place.
"I don't think the Patriots are taking this as a moral victory and that's a good thing, but when you come that close to a win, being on the one-yard line for the final play against an elite team, I think your ceiling was raised Sunday night," said Coit.
The Patriots' defense had a strong showing in Week 1 but had its moments in Seattle. What does Nick think?
While Coit has been impressed by Raiders running back Josh Jacobs, who has easily been one of the most productive backs in the NFL through the young season, he can't envision this Raiders team coming into Foxboro and beating the Patriots, even if the colorful Jon Gruden is the head coach.
Look for a win on Sunday at Gillette.
ALSO: Former Minnesota Twins All-Star's Home for Sale - Complete With Brewery
More From WFHN-FM/FUN 107