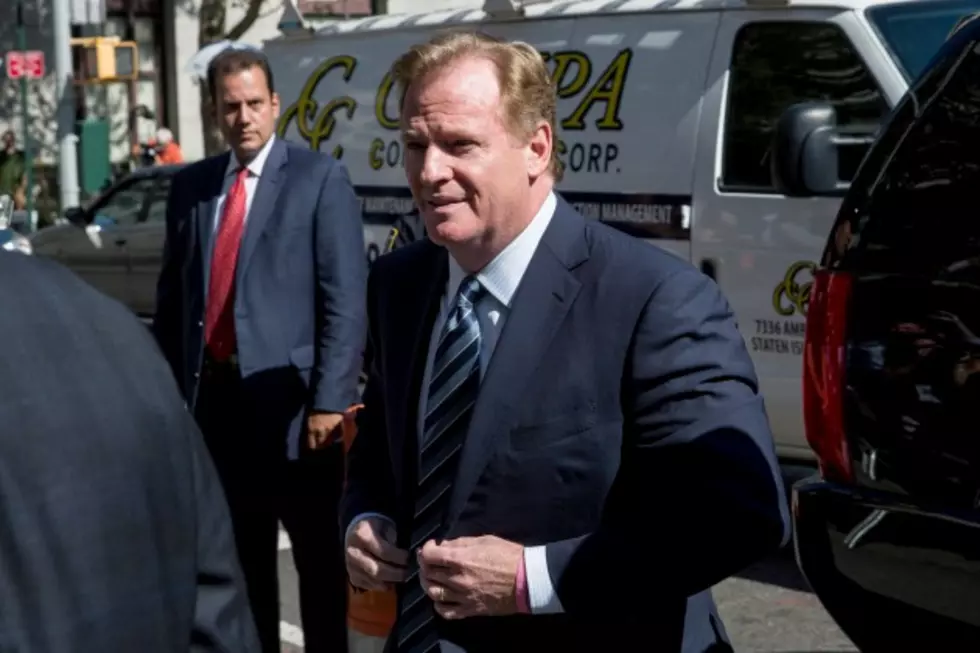 NFL To Appeal Judge's "Deflategate" Ruling
Credit: Andrew Burton/Getty Images
The NFL isn't giving up its "deflategate" fight.
Commissioner Roger Goodell says the league will appeal after a federal judge vacated the four-game suspension of New England Patriots quarterback Tom Brady today.
Goodell says it's paramount to protect the integrity of the game and his office's responsibilities under the collective bargaining agreement.
With the appeal, the league is asking the court to uphold the suspension for the time being.
Brady and the union appealed in federal court after the NFL denied his appeal to the league.
Brady was suspended four games for his presumed role in the use of underinflated footballs against league regulations in January's AFC Championship Game.
More From WFHN-FM/FUN 107