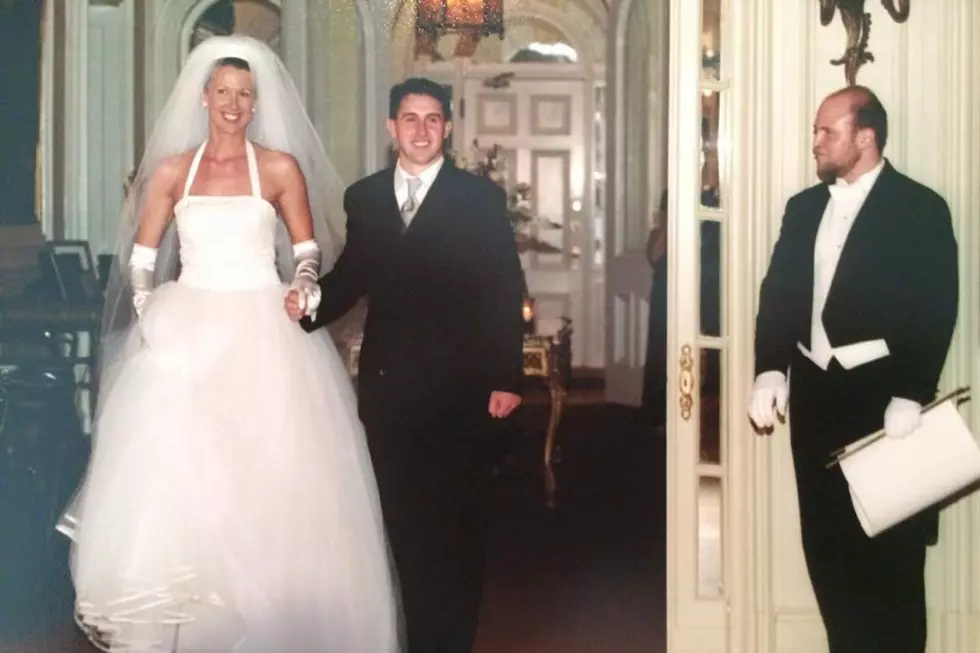 Michael and Cyndi Rock Play the Newlywed Game on Their 20th Wedding Anniversary
Michael Rock/Townsquare Media
The last time my wife agreed to come onto my show we were just dating.
I was doing the show with JR and Sharon, and we had a big money giveaway happening with thousands of dollars on the line. I want to say it was the Birthday Payoff contest. Cyndi called in to win the money, and I told her she couldn't play. She was not happy.
Today, we celebrate our 20th wedding anniversary, and she agreed to join us on the air to play the Newlywed Game. Maddie had written up some questions to test us each about how well we know each other after 20 years of marriage.
LISTEN TO MICHAEL AND CYNDI PLAY THE NEWLYWED GAME
I don't say it enough, but it's true.  If you are a fan of our Michael and Maddie show, or any variation of that show that's aired on Fun 107 over the past 25 years, you have Cyndi Rock to thank. She allows me to focus on nothing else beside my career.
I think it's safe to say that the biggest decision you can make in life is choosing with whom to live it. I was lucky enough to hit the jackpot with this one, and I am eternally grateful for my bride.
Side note:  Fun fact for you Pretty Little Liars fans.
The little blonde girl pictured below in the flower dress is Ashley Benson, my wife's cousin. She went on to play Hanna for seven seasons on the show. She has had an off-and-on relationship with G-Eazy for the past few years.
The Most-Played Songs for Every Year of Fun 107's History
Fun 107 has played a lot of hits over the years, but what are the biggest ones? We put together a list of the hottest hit for each year of Fun 107's 32-year history – and some of them may surprise you. And if you can't remember the song or you just want to hear it again, click on the title of the track or the photo to see the music video.
More From WFHN-FM/FUN 107