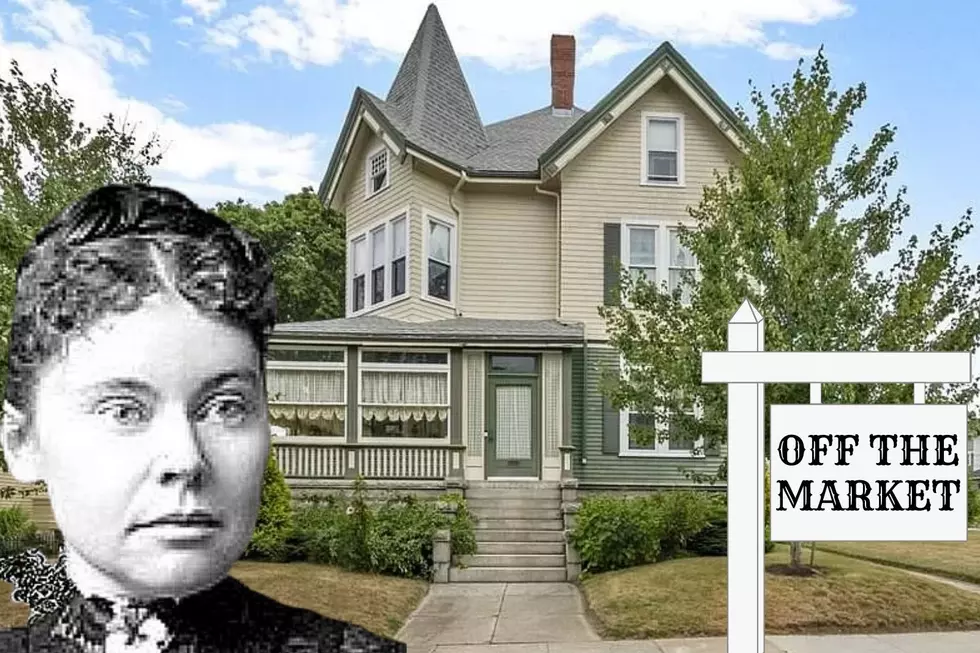 New Owners Take A Whack at Lizzie Borden's House
Zillow.com/Lizzie Borden Museum
If your dream was to one day own a historic house that once belonged to an alleged hatchet murderer, then prepare to be crushed.
The infamous Lizzie Borden's house at 306 French St. in Fall River, purchased by the scrutinized woman in 1893, has officially been taken off the market and is currently under agreement after being shadowed by a "for-sale" sign for the past two years.
Although it's still unclear how much the house actually sold for, the final asking price posted on Zillow was down to $800,000 from last January's $890,000.
Maplecroft, as Lizzie called it, is a Queen Anne Victorian Mansion, the home where Lizzie lived (for a while, with older sister Emma) after her acquittal for the murders of her father and stepmother. The home where the 1892 murders occurred is a couple of miles away on Second Street, where it has functioned as a bed-and-breakfast and museum for more than 25 years.
News that Maplecroft was off the market was announced days before the 95th anniversary of Lizzie's June 1, 1927, death, also at the sprawling house.
Real estate agent Suzanne St. John is finalizing details with the new owners.
"The historic former home of Lizzie Borden is being purchased by artist and professor Brooke Mullins Doherty, who will be moving her home and studio from New Bedford," St. John said in a statement. "She and her husband Michael, a polymath, and their three children look forward to respecting the house's unique history while restoring Maplecroft to a single-family residence."
Maplecroft is nestled in the historic Highlands District of Fall River, and the "impeccably restored high-style Victorian art piece will bring you back to a gentler time but with today's modern conveniences," the listing promises.
Inside you'll find six fireplaces, seven bedrooms, and three-and-a-half baths that sit on about 4,000 square feet of property.
The closing is set for July 19.
Lizzie Borden's Maplecroft in Fall River, Massachusetts
UPDATE: Maplecroft's new owners moved in on July 19, 2022 – Lizzie Borden's 162nd birthday.
While the house where Lizzie Borden's father and stepmother were brutally murdered on August 4, 1892 may have
recently been purchased
, the home where she moved after being acquitted for those same murders is on the market for anyone looking to own a piece of Fall River history.
More From WFHN-FM/FUN 107