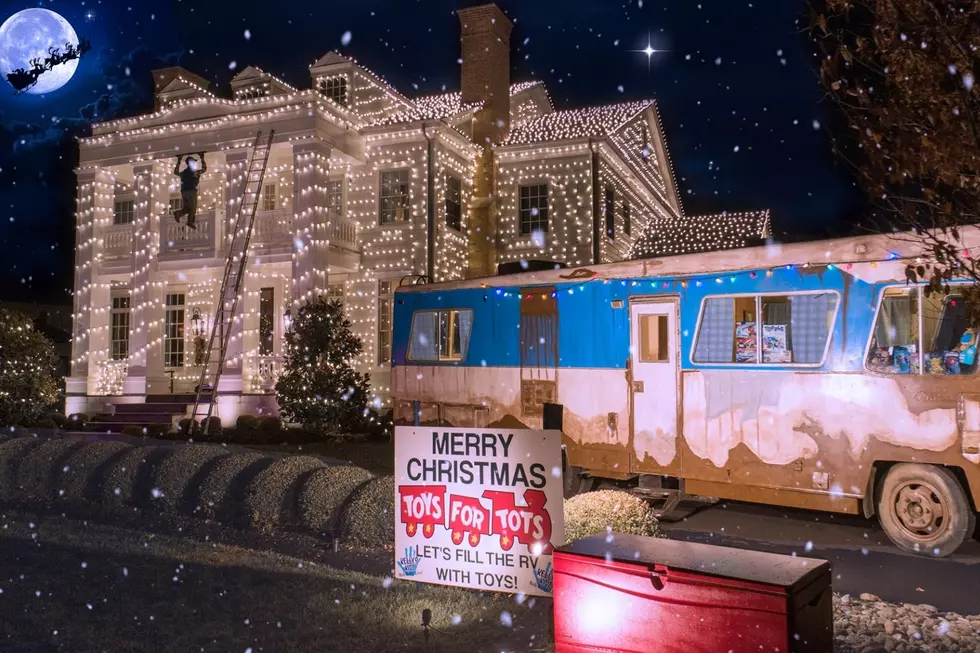 New Jersey 'Christmas Vacation' House a Full Griswold Experience
The Harbaughs via Facebook
Moving here I didn't know that so many people would be die-hards about hanging lights on their gutters with care. It wasn't until our Light Up SouthCoast self-guided tour began that I really got to see what the community laid down.  
There was something else that I saw in those photos that really stood out: our love of movies! Personally, I was raised by television. I chose TV more than academics or sports. I remember a feeling of sadness returning VHS tapes and DVDs to Blockbuster because I never thought I'd get to watch them again. Nothing egged on that feeling of anxiety more than Christmas movies like Home Alone, Die Hard, and National Lampoon's Christmas Vacation. They were a cinematic Christmas tradition. There was nothing I wanted more than for those movies to come to life. 
I thought the chances of that happening are close to impossible. Then I saw the most elegant holiday light display ever bestowed upon my eyes out in New Jersey. The Harbaugh family made a Christmas miracle happen. It turns out they've been doing this for years, bringing Christmas Vacation from screen to reality, complete with animatronic Clark Griswold, a true-to-life Cousin Eddie, an RV, a station wagon topped with tree – all your favorite scenes come to life.
If you have an adequate mode of transportation, I highly suggest a drive. The home is located at 503 Legends Court in Mickleton, New Jersey, and if you do make the journey, don't forget to bring an unwrapped toy. The display will remain up until January 1, and you can follow all the latest updates info on their Facebook page or TikTok account.
Honestly, if you can't make it this year, it'll be up again next year because this family makes Christmas legendary. 
TOP 10: The best holiday TV specials of all time, ranked
Enter your number to get our free mobile app
More From WFHN-FM/FUN 107