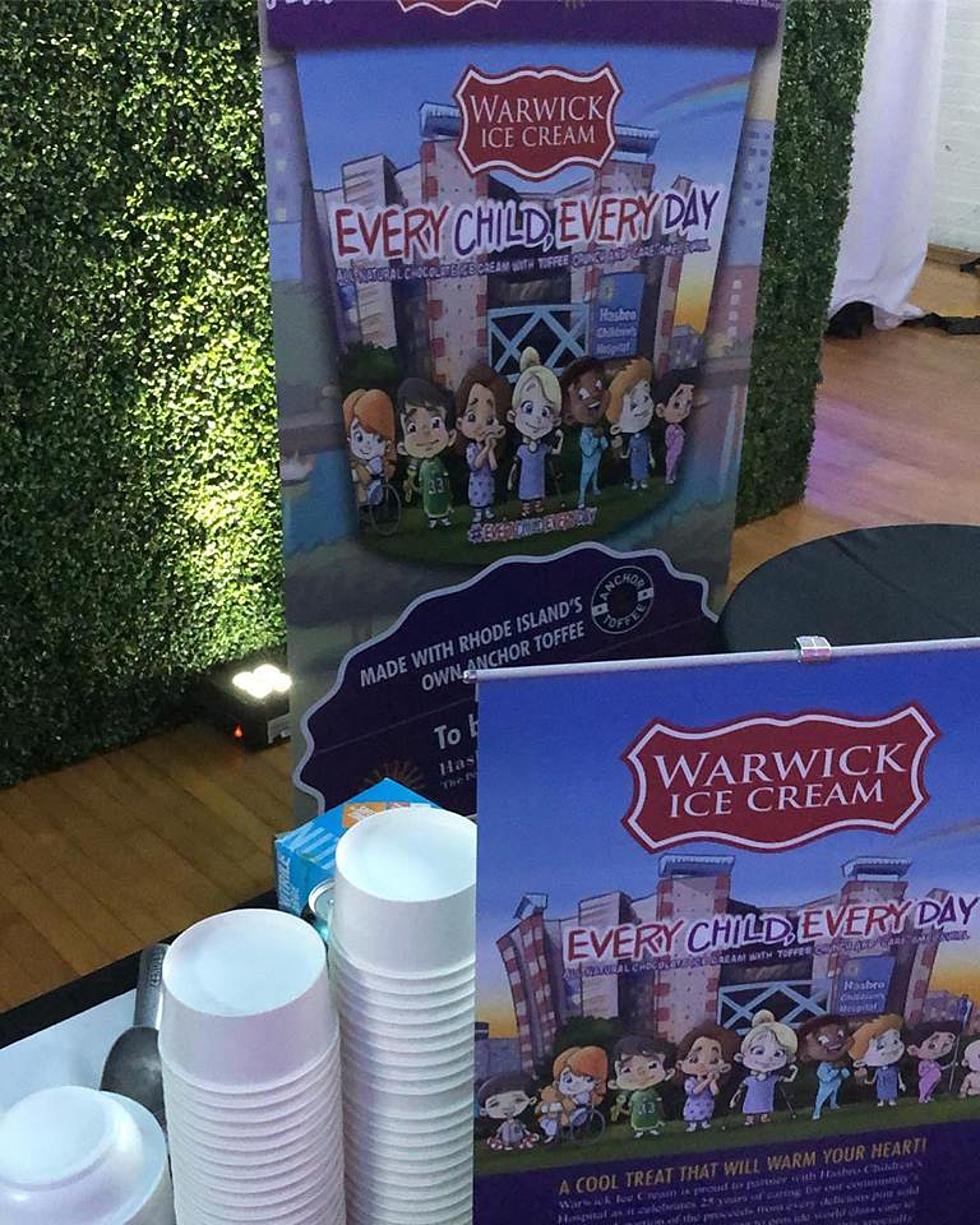 New Ice Cream That Benefits Hasbro Children's Hospital
Warwick Ice Cream Co Facebook page
If you missed out on Iced Coffee Day at Dunkin', there is another delicious way you can help kids at Hasbro Children's Hospital in Providence.
Warwick Ice Cream has announced a brand new flavor that will help kids in Hasbro.
They call it Every Child, Every Day and a dollar from each pint sold goes straight to Hasbro Children's.
And trust me, you are going to want to stock up on these pints. They sound so good.
The flavor combines chocolate ice cream with salted caramel swirls and toffee pieces. Yum!
And the toffee is local, too. It comes from Anchor Toffee in Pawtucket.
Now these two tasty companies are making ice cream together and buying it will raise lots of money to help kids get the best medical care they can right in our own backyard.
Making donations to help kids just by eating ice cream? Sign me up!
The name Every Child, Every Day comes from the hospital's current capital campaign and the new ice cream is the sixth Rhode Island-themed flavor.
And if things from the sale go really well they'll not only keep it going, they'll look to develop new Hasbro-inspired flavors to raise even more money.
You can find Every Child, Every Day ice cream at Warwick Ice Cream retailers and the Rhode Island Hospital cafeteria.
More From WFHN-FM/FUN 107