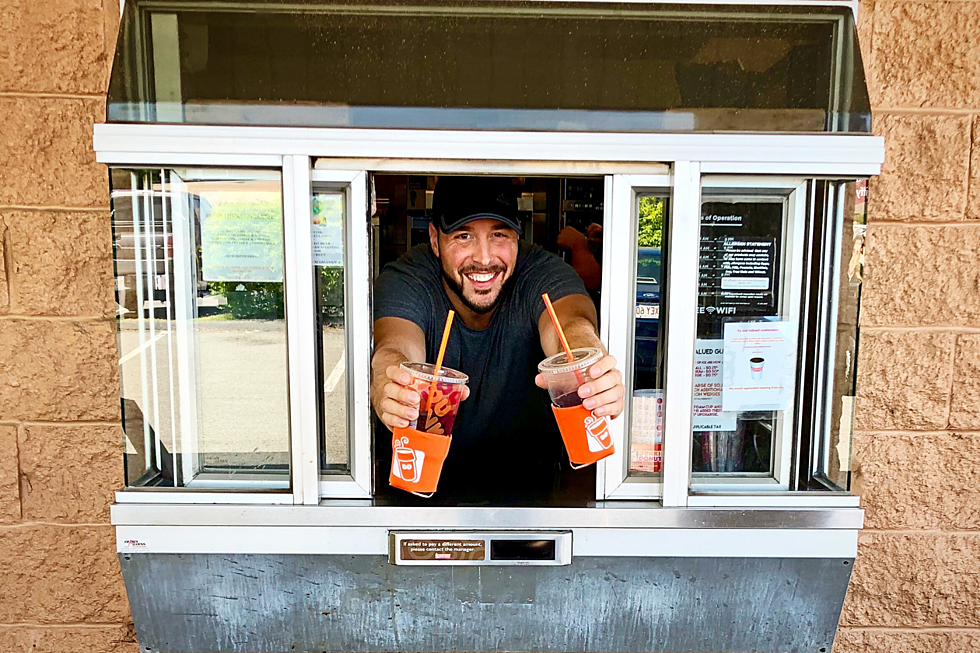 Keepin' It Cool on Iced Coffee Day with Dunkin' Koozies [VIDEO]
TSM/Gazelle
Dunkin's Iced Coffee Day is back and we've figured out a way to keep it cool.
It's always exciting when Fun 107 teams up with Dunkin', especially on Iced Coffee Day. As you may already know, we know how to have a "fun" time and that's exactly what we did.
For every iced coffee sold on May 22, $1 will be donated to Hasbro Children's Hospital to help sick children who are in need of care.
ABC 6 Meteorologist Chelsea Priest nailed it when she called for fair weather and the sun was shining the entire time we were there from 10 a.m. until noon, making those ice cold coffees a little more refreshing.
As I ventured down to the Alden Rd location in Fairhaven, someone had requested a styrofoam cup to insulate their ice coffee. Knowing that Dunkin' will soon be removing styrofoam from their stores as a green initiative, a lightbulb went off in my head:
I'm going to insulate the first 100 iced coffees that get ordered over the drive-thru intercom.
I took to the drive-thru line behind the scenes and prepped my koozies, ready to pop them onto the iced coffee cups. One by one, iced coffees were hand-delivered by yours truly to the customers and one ice coffee at a time, a child in need as Hasbro was supported, all thanks to the loyal fans of Dunkin'.
#AmericaRunsOnDunkin #IcedCoffeeDay #HasbroChildrensHospital
More From WFHN-FM/FUN 107