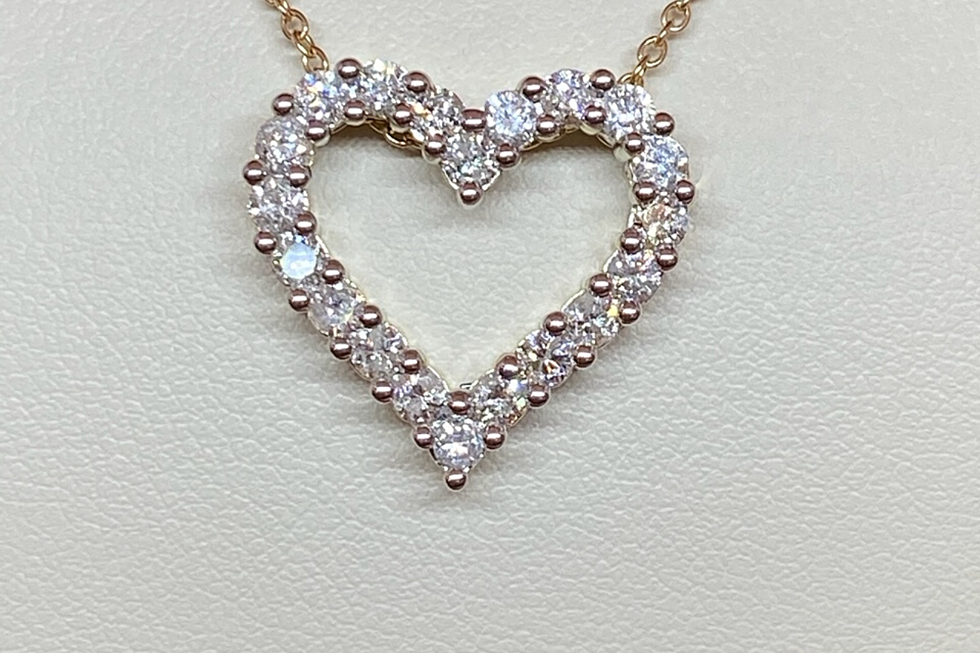 New Dartmouth Mall Jewelry Store Wants to Save Your Valentine's Day
Andrew Khoury
Valentine's Day, the holiday that we typically dedicate to our special loved ones. It's the "love" day where we have been conditioned to remind those we love just how much we care.
Over the years it gets harder and harder to find that perfect gift that not only shows how much you care, but also how thoughtful you are.
I don't think I've ever had a true Valentine myself, so it's not easy to know what is just the right gift. Flowers and a card are always great, but jewelry is still the dream gift, right?
But many lovers fail to pull the trigger on jewelry for Valentine's Day, for a number of reasons. One, you don't know what they would like; two, you're unsure of their size; and finally, budget restraints.
Well, I think I found the perfect gift that will show that special someone you truly do care about them.
You may have already heard me talking about this new spot at the Dartmouth Mall. Khoury Jewelers has all types of gift items for any budget. But if you really want to impress that special someone and do so without spending a dime? Well, then you want to enter to win a one-carat diamond necklace valued at $1,500. I've been mentioning Khoury Jewelers' amazing giveaway on the air and so many of you have texted me on the Fun 107 app and emailed me asking how you can win it.
Here is the deal: drop into Khoury Jewelers at the Dartmouth Mall any time between now and 5 p.m. on February 12. When you get there, you will receive a numbered rose petal. Bring that rose petal back on February 12 between 5 and 7 p.m. Twenty pre-registered people will get to pick out a gift box. All boxes have a prize, but only one has the diamond pendant.
This would be an awesome item to give that special loved one. Plus if you haven't checked out the store yet, now is the perfect time.
Enter your number to get our free mobile app
More From WFHN-FM/FUN 107