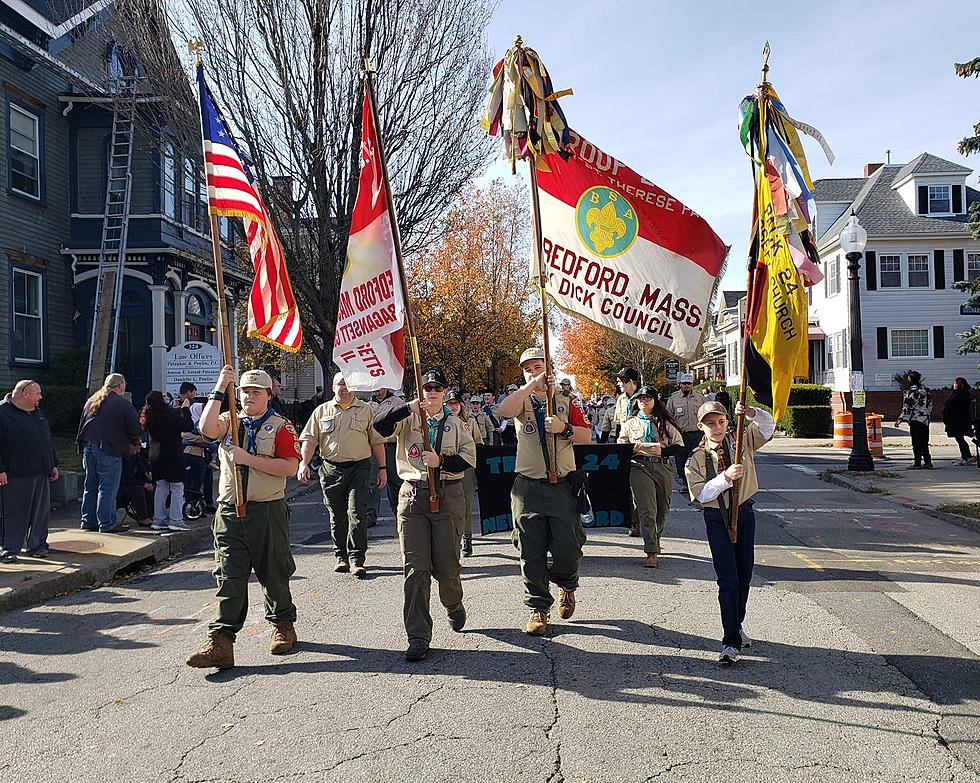 Scouting BSA Holding Recruiting Event in New Bedford [TOWNSQUARE SUNDAY]
Facebook Photo
Boy Scouts in the 21st century has a whole new look and name, with both boys and girls in the ranks. Boy Scouts of America is now known as Scouting BSA.
Local scout troops are looking to add to their numbers during a recruiting event on Saturday, September 23. Boys and girls, ages 5-17, along with their parents are invited to the event from 10 a.m. to 2 p.m. at the Lawler Library, located at 745 Rockdale Avenue in New Bedford.
Jason Olivera, an Eagle Scout and Scoutmaster of Troop 24 in New Bedford, and Bonnie Gregorio, founder and scoutmaster of the only all-girls Boy Scout Troop in the city, stopped by Townsquare Sunday this week to provide a rundown of the recruiting event, and to share their own experiences with scouting.
Olivera said there will be a wide range of activities on the 23rd for visitors to experience.
"Scouting is wide open right now with programs and activities for young people from (ages) five to 21," he said. "So we'll have an inflatable archery range set up, arts and crafts, a mock camp site, and even a rocket launcher."
Gregorio added there will be adult speakers and scouts on hand, sharing their experiences and adventures for those wanting to learn more.
"Scouting is a great opportunity where kids can learn lifelong skills and build friendships," she said. "It's a way to separate us from social media, and take pride in themselves and their unit."
Olivera said he started as a Cub Scout at five years old, and has been involved for more than 30 years. He said not everyone will become an Eagle Scout, but it's not about earning the highest rank.
"Scouting is about the experience, learning teamwork, building confidence and leadership," he said.
Gregorio said she became involved with scouting after her son joined the Cub Scouts as a young boy. He is now 15 and still involved with Scouting.
Gregorio founded the all-girls troop in 2019. She said her oldest daughter is on her way to becoming an Eagle Scout.
Townsquare Sunday is a weekly community affairs program heard Sundays at 6 a.m. on WBSM.
If you would like your organization featured on Townsquare Sunday, please contact the host at jim.phillips@townsquaremedia.org.
New Bedford Man Makes Ghostbusters Dream Come True
Ethan Tripp of New Bedford turned a 2016 RAV-4 into his own Ghostbusters vehicle, which he dubbed the Ecto-84. Take a look at some of the details of his creation.
More From WFHN-FM/FUN 107