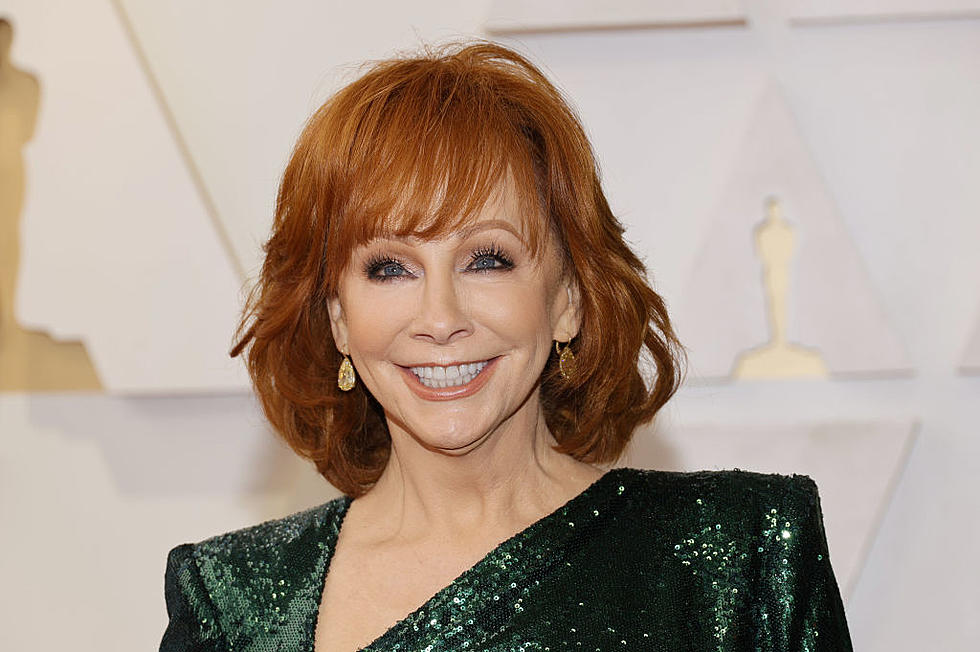 New Bedford Was the Backdrop for This Reba McEntire Video
Getty Images
Reba McEntire is arguably one of the biggest stars in American country music. Dubbed "The Queen of Country," Reba has sold over 75 million records worldwide, with over 100 singles on the Billboard Hot Country Songs chart, 25 of which reached  No. 1.
In addition to recording, Reba has performed globally, starred in films and her own television series, owns several businesses, and has her own clothing line.
That's some street cred.
Reba Nell McEntire was born in McAlester, Oklahoma on March 28, 1955. After graduating from Kiowa High School, McEntire earned a degree in elementary education from Southeastern Oklahoma State University, but music was her calling and would soon become her life.
Early on, Reba teamed up with sister Susie and brother Pake to form The Singing McEnires. In 1971, they released a single, "The Ballad of John McEntire."
Reba cut a demo tape and went to Nashville. In 1975, she signed a contract with PolyGram/Mercury Records. By 1985, Reba was with MCA Records and was enjoying some success as a solo artist, but the big break that cemented her as a superstar came the following year.
In February 1986, the album Whoever's in New England became Reba's first to top the Billboard Country chart, earning her the Grammy Award for Best Female Country Performance. The single of the same name peaked at No. 1.
Written by Kendal Franceschi and Quentin Powers, most of the video for "Whoever's in New England," Reba's first video, was filmed in Boston.
The opening sequence, however, was filmed in a kitchen in New Bedford's West End.
"I want to say it was Stetson Street, right near the hospital," recalled New Bedford High School Headmaster Bernadette Coelho.
Coelho covered the event for the local radio station that she was reporting for at the time.
Already a McEntire fan, Coelho brought her a gift.
"I brought her Portuguese bread and maybe linguica rolls," she said. "I didn't talk to her. I gave the goodies to one of her people."
Sometime later, Coelho recalls receiving "a handwritten thank you" from McEntire.
"I'm sure it is somewhere," she said. "But I have no idea where."
Coelho has only seen Reba McEntire perform live once, at the Providence Civic Center on April 8, 1995, and has never met her.
Until now, Coelho was one of the few people to know New Bedford helped launch Reba McEntire into the stratosphere, but now you know, too.
PICTURES: See Inside Reba McEntire's Stunning $5 Million Nashville Mansion
Reba McEntire lived the good life in a spectacular waterfront mansion outside of Nashville, which she sold in 2017. The property boasts seven bedrooms, five full bathrooms, a chef's kitchen, home theater, wine room, eight-car garage, pool, guest house, barn and more top-dollar luxuries.
Top 10 Reba McEntire Albums
The Boot ranks the very best records from
Reba McEntire'
s incredible catalog of releases.
Reba McEntire's Best Live Shots
From the CMA Awards stage to
Today
, take a look at these snapshots from some of
Reba McEntire
's most memorable live performances.
More From WFHN-FM/FUN 107