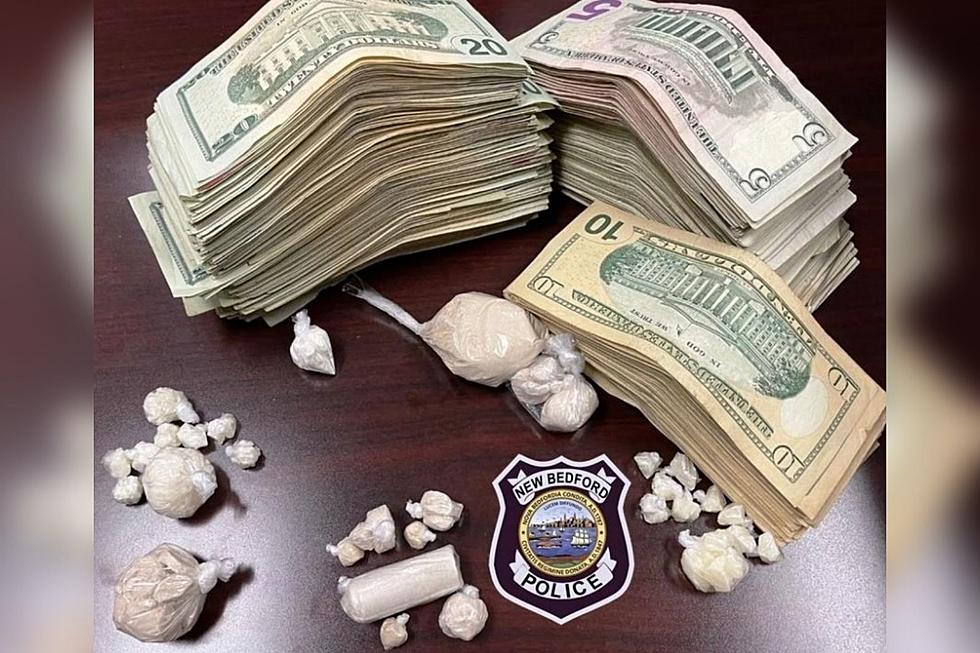 New Bedford Police Seize Nearly $12,000 From Known Drug Dealer
Courtesy New Bedford Police
NEW BEDFORD — New Bedford detectives have seized narcotics and nearly $12,000 in cash from a man known for dealing drugs in the city's North End.
Police said on March 7, organized crime detectives arrested 52-year-old Bruce Long after searching his Tinkham Street apartment.
They said they found cocaine and fentanyl along with piles of cash thought to be proceeds from drug dealing.
In total, police said they seized around 74 grams of fentanyl, 22 grams of cocaine, and $11,688 from Long's apartment.
Police said he has a history of narcotics offenses, including an open case in New Bedford District Court stemming from a December 2020 arrest on multiple drug trafficking and possession charges.
Long was arrested and charged with trafficking in fentanyl and cocaine after a prior conviction.
New Bedford Gas Prices on Monday, March 7
As gas prices continue to rise, this is just a snapshot of what prices were on Monday, March 7, one day before President Joe Biden banned all Russian oil from entering the country.
Massachusetts Vanity Plates That Made Us LOL
Lots of drivers like to show their personalities through vanity license plates. Here are some registered plates in Massachusetts that had us either laughing or scratching our heads.
More From WFHN-FM/FUN 107