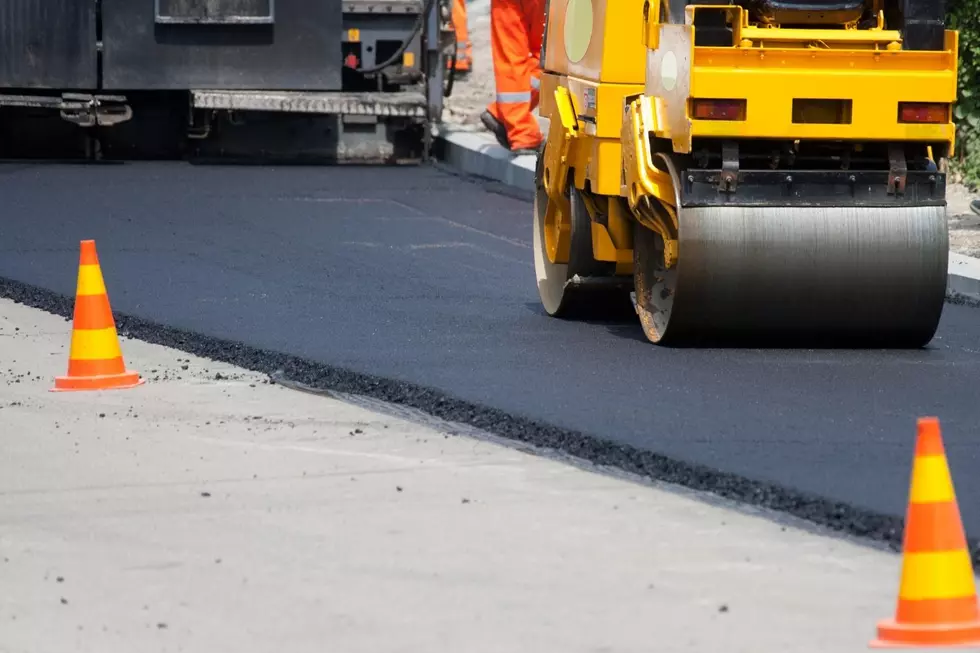 Why Are They Paving Only Half the Street in New Bedford?
Getty Images via Canva
As road crews have been out paving the streets of New Bedford this summer, one question has continuously popped up.
"Why is that on some streets, half of the street is paved and the other isn't?" New Bedford Mayor Jon Mitchell said on his weekly appearance on WBSM Wednesday. "People might look at it and say, 'you forgot the other half,' but that's not quite it. There's a context here."
Mitchell said that part of it is that Eversource is using contractors to replace aging gas lines throughout the city, which is something that was mandated by the state legislature. In order to do so, they have to dig up the street to get at the gas lines.
Because these contractors usually just fill the holes they dig and patch over them, Mitchell said that allows for cracks, and for moisture to get into those cracks that eventually freezes and expands the damage, creating problematic potholes.
"What we said to Eversource is that, instead of just patching them over, don't just pave over the trench where that (work) was, pave over at least half of the entire street," he said.
"We're the only place in the state that demands that of them," he said. "That was a way of our getting more out of them, out of this effort, than we otherwise would – but the public looks at that, and they don't know the context. This has come up many times, 'Why did you just do half the street?' That's why."
Mitchell said the city then hopes to pave the other side of the street at some point, but there are a lot of roadways to get to in New Bedford.
"We have 300 miles of roadway," he said. "I don't know the exact cost of paving a single mile, but it takes like several million dollars to do one mile, and we have 300 miles."
Mitchell said that there is a "hodge podge" of public money that pays for street repair, including city taxpayer money, Chapter 90 funding from the state, and other state and federal monies that became available for certain projects. His administration's latest Capital Improvement Plan calls for $3 million in City funds to go to road projects, the most ever earmarked for roads, but the passing of the CIP has been delayed. Mitchell said the Chapter 90 funding has been level-funded for a while.
"There's no getting around the need to just put more money in, and we have been doing that," he said. "But at the end of the day, we also have to better control the circumstance in which the streets are opened by utilities like Eversource, primary Eversource, as well as the quality of the work they do after that."
He said some past issues with the contractors Eversource used may have played a part.
"We've seen plenty of instances where the contractors weren't doing a great job," Mitchell said. "Eversource changed contractors recently because of the pressure we've put on them. It's all an effort."
LOOK: The oldest cities in America
Though the United States doesn't have as long of a history as some Old World countries, it still has plenty of historical charm.
Stacker
brings you a list of the 50 oldest cities in America.
See the Must-Drive Roads in Every State
More From WFHN-FM/FUN 107