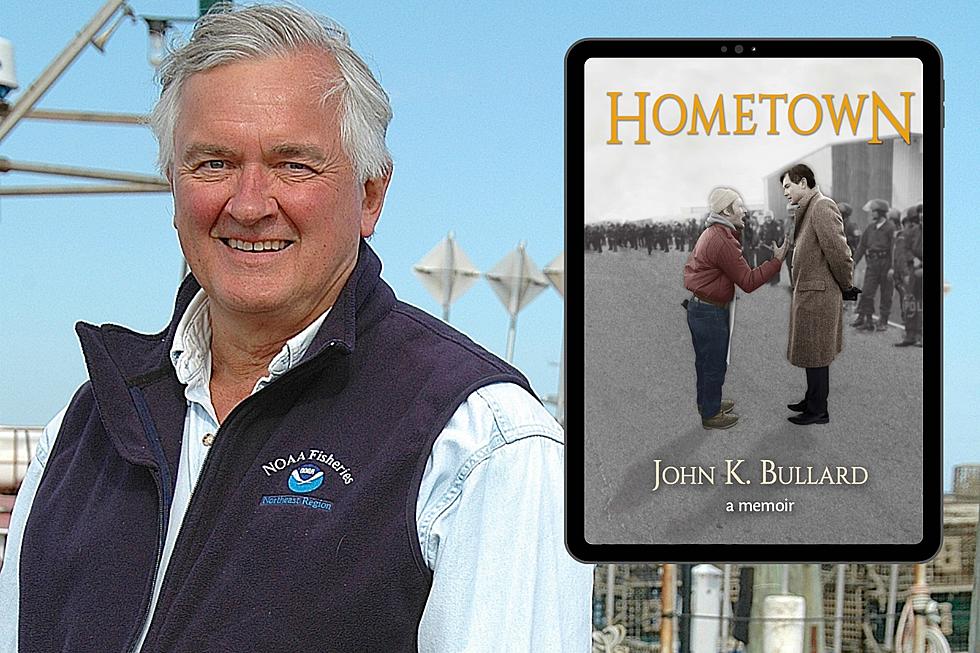 Bullard's Public Life in New Bedford Highlighted in Memoir [TOWNSQUARE SUNDAY]
Contributed Photo; via Amazon.com
Former New Bedford Mayor John Bullard said he wrote his memoir Hometown for two reasons: to recognize all of the people who helped with his public life successes, that their stories be told. Bullard also wanted to encourage young people trying to figure out how to make an impact to consider doing what he did, which is try to fix up their hometown.
Bullard sat down with us this week Townsquare Sunday to discuss the new book and his career in public life.
There were a few memories that will never fade. As an agent for the Waterfront Historic Area League, Bullard and others worked to convince Mayor John Markey to invest in what is now the Waterfront Historic District.
"The district at that time was full of empty buildings, run-down streets. It met every definition of blight there was," Bullard said.
Both men kept talking, however, and Markey made what Bullard called "a courageous decision," investing $1.3 million into historic preservation.
Fifty-years later, the area now is a mixed-use neighborhood with residents and businesses existing side-by-side. The area is adjacent to the Whaling Museum and part of the Whaling National Historical  Park.
Bullard's political career included many successes, and one difficult decision that ended his time as mayor after three terms. Bullard's decision to locate a federally-mandated secondary wastewater treatment plant at Fort Rodman in the South End, rather than an area called Standard-Times field, was probably the right decision for city taxpayers, but angered South End residents who had lived with odors from a troublesome treatment plant for years.
Voters in precincts 6A and 6B apparently didn't think much of Bullard's reasoning, resoundingly supporting Rosemary Tierney for mayor, pushing her to a narrow victory over Bullard citywide.
In the 1990s, Bullard signed on with NOAA to provide economic assistance for fishermen, including health insurance.
In 2012, he joined NOAA for a second time as the Northeast Regional Administrator, a much more difficult job, especially when dealing with ground fishermen.
"Ground fishing has been a slow-motion car wreck for many years," Bullard said. "Cod has disappeared, and other species didn't bring in much money. Ground fishermen were angry and if you're going to be angry, the easiest person to be angry with is the regional administrator, and that was me."
Today, Bullard is still contributing to the greater good, serving on various boards including the Buzzards Bay Coalition. He can often be seen taking water samples in the Westport River.
Bullard added that he didn't realize how hard it would be to write a book. He said his admiration for real writers has gone through the roof.
Townsquare Sunday is a community affairs program heard Sundays at 6 a.m. and 11 a.m. on WBSM.
If you would like your organization featured on Townsquare Sunday, please contact the host at jim.phillips@townsquaremedia.com.
Peek Inside New Bedford's Historic Rodman Mansion
This 1833 granite mansion on County Street was designed by architect Russell Warren in the Greek Revival style. It now houses office condo spaces, but some of its former glory is still visible!
More From WFHN-FM/FUN 107