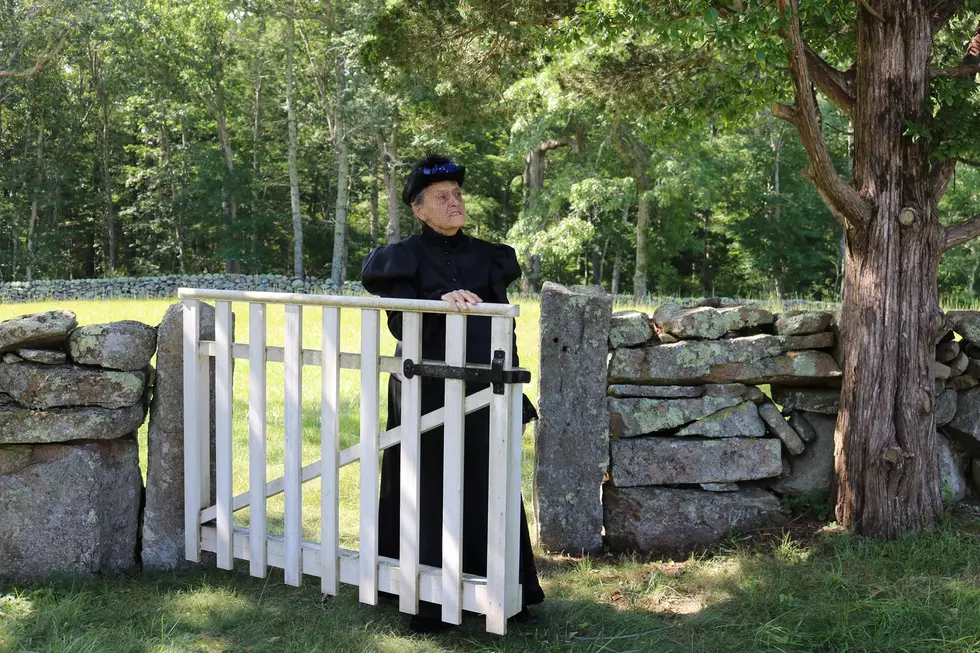 Hetty Green Returns to New Bedford Whaling National Historical Park
New Bedford Whaling National Historical Park via Facebook
Hetty Green, the infamous "Witch of Wall Street," is part of New Bedford's history when whaling made the city one of the wealthiest in the world.
Irene Duprey-Gutierrez brings Hetty to life this summer at the New Bedford Whaling National Historical Park.
Duprey-Gutierrez performs as Green on the last Sunday of July, August and September. She joined Townsquare Sunday this week to tell us about the performances and about her admiration for the famed spinster.
Duprey-Gutierrez has performed as Hetty Green for about five years at the National Park, but said she's been researching her her life for much longer than that.
"I'm fascinated by her. She was quite a woman," Duprey-Gutierrez said.
"Some people call her a witch, I call her a wizard," she said. "There is absolutely no doubt that this woman was brilliant."
Green had amassed a fortune of $100 to $200 million at the time of her death. In today's money, that's billions of dollars.
She grew up in New Bedford and returned here often as an adult, being followed by newspaper people and others seeking money as she walked around the community.
Was Hetty Green likable?
"In some ways," Duprey-Gutierrez said. "She was really a pretty decent human being. She was often taking care of neighbors who were ill, and bringing them food."
When Green lived in Vermont, she kept track of young people's birthdays and brought them a piggy bank with a nickel in it, encouraging them to save. Yet, according to Duprey-Gutierrez, she looked down on charitable giving, thinking everyone should work for a living.
Duprey-Gutierrez will perform as Hetty Green at the New Bedford Whaling National Historical Park on July 30, August 27 and September 24.  All performances start at 1 p.m.
Townsquare Sunday is a community affairs program heard Sundays at 6 a.m. and 11 a.m. on WBSM.
The program highlights individuals and organizations seeking to make the SouthCoast a better place to live and work.
If you would like your organization featured on Townsquare Sunday, please email the host at jim.phillips@townsquaremedia.com.
List of Bristol County Missing Persons
Some left in the heat of a family argument and haven't been seen since, others were lost at sea and their bodies never recovered. Some have been gone for a few decades, others a few years. One is Bristol County's most wanted fugitive. Here are all the people who have vanished from Bristol County without a trace.
More From WFHN-FM/FUN 107