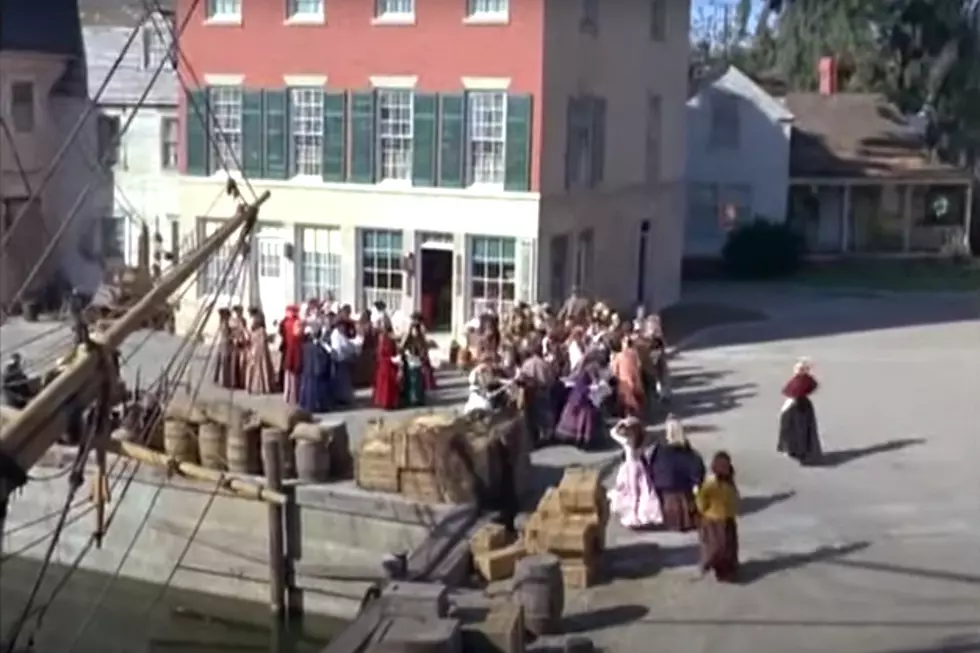 When New Bedford Supplied Brides for an ABC Television Series
April Wade's Nostalgia Network via YouTube
The theme song for a 1968 weekly program on the ABC television network was called "Seattle," because the fictional hour-long series was set in that city. Yet most important to the series was New Bedford – New Bedford women, to be precise.
Here Come the Brides aired for two seasons on ABC from September 25, 1968 until April 3, 1970.
Here Come the Brides was a production of Screen Gems. The program, described as an American comedy Western, produced only 52 episodes.
Here Come the Brides did produce a hit record, "Seattle," for Perry Como and helped launch the careers of several 1970s heartthrobs such as Bobby Sherman, David Soul and Bridget Henley. It also helped revive the careers of Robert Brown and Joan Blondell.
Here Come the Brides was about a post-Civil War Seattle logging community. There were plenty of men in that logging community but not many ladies. The guys were getting a bit antsy for some female companionship.
Jason Bolt (Robert Brown) knew he had to do something about that if he was going to keep his sons Jeremy (Bobby Sherman) and Joshua (David Soul) around for much longer.
Jason Bolt traveled to far-away New Bedford, Massachusetts, hoping to recruit some brides for the men in the logging community.
Candy Pruitt (Bridget Hanley) and Biddie Cloom (Susan Tolsky) were among the ladies who answered the call.
Here Come the Brides was fun and was watched by many in the New Bedford area because of the local connection. The series is available for viewing on a number of streaming services, including Prime Video, Disney+, HBO Max, Apple TV+, Paramount+, and more.
"The bluest skies you've ever seen are in Seattle," according to the show's theme song, but the most beautiful brides you'll ever find come from New Bedford.
I think I'll stream the pilot episode Here Come the Brides for old time's sake. You can watch it right here:
Netflix's Most Popular English-Language TV Shows Ever
These are the most popular TV shows ever on Netflix (in English), based on hours viewed in their first 28 days on streaming.
Famous Film and TV Shows That Were Rejected By Executives
These acclaimed series and movies were all turned down by numerous studio and network executives before they finally made it to the screen.
More From WFHN-FM/FUN 107