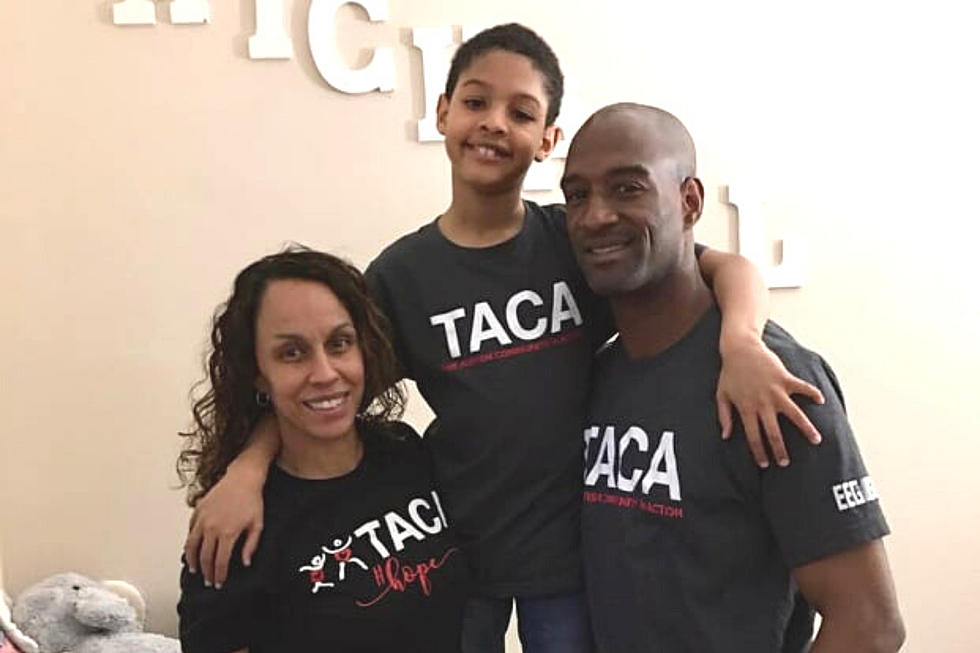 New Bedford Woman Shares How Diet Change Helped Son's Autism
Courtesy Niki Fortes-Williams
Nicole "Niki" Fortes-Williams of New Bedford is a nurse educator, a business owner and a health and wellness educator who was noticing that her 16 month-old son, Michael, started to lose headway in his typical development.
"He became less affectionate, less responsive to things we were saying," she said. "He wasn't playing anymore and he wasn't saying many words at all."
Their pediatrician chalked it up to the family catering to his every whim because he was the youngest of four children. Fortes-Williams didn't buy that narrative, so she called Early Intervention and let them make the judgement call. At two and a half years old, Michael was diagnosed with autism. She was hell-bent to search for information and happened to discover an organization called The Autism Community in Action, known simply as TACA.
She joined the group and was afforded a mentor who helped educate and guide her, and one of the first suggestions was she had to change Michael's diet. Well, that wasn't going to be easy, seeing she was brought up in a traditional Cape Verdean family with traditional Cape Verdean food.
"My mentor laid it out plainly; this is a matter of your son's future," she said. "This is a matter of whether or not your son is going to remain developmentally delayed, or whether you're going to do everything in your power to give Michael the best shot for a healthier future."
The family made the major switch to a gluten-free diet during school vacation week.
"Soon afterwards, within weeks, because of the gluten-free diet change, we began to see less temper tantrums. Michael started to become more responsive and started up again using more words," said Fortes-Williams. She was reading labels "as if I worked for the FDA," she said, changing over to gluten-free bread and eliminated the usual cereals kids eat, as well as waffles and pancakes.
When Michael was about three years old, Duke's Bakery owners Chris Holden and the late Dorry Silvia took Michael under their wing. He has been growing on their gluten-free foods  that they make fresh in their newest location at Commonwealth Landing in Fall River. Today, Michael is 11 years old "and doing amazingly," according to his mother.
"Duke's bakery and the food I was able to get from there gave our son his life back," Fortes-Williams said. "He is hugging and kissing again, participating in activities, and I could never say enough about Duke's Bakery because I owe my son's life and his independence to Dorry, Chris and their blessed bakery."
Fortes-Williams said her late father and New Bedford icon Antone "Tonka Toi" Fortes was so proud to display a bumper sticker on his truck that read, "Autism Is Treatable – Recovery Is Possible."
Just like her beloved father, Niki Fortes-Williams said she wants to help the community.
"People can find me on Facebook. I accept all friend requests. I'll speak with every person who has questions," she said. The Facebook pages for TACA and Bio Medical Beginnings are excellent resources that Fortes-Williams recommends, along with the acclaimed Duke's Bakery.
31 Delicious, Plant-Based Recipes to Make on Repeat
Want fresh ideas for meals that are healthy, plant-based, and delicious? This free newsletter is for you. Sign up to get a recipe of the day delivered to your inbox every morning.
More From WFHN-FM/FUN 107