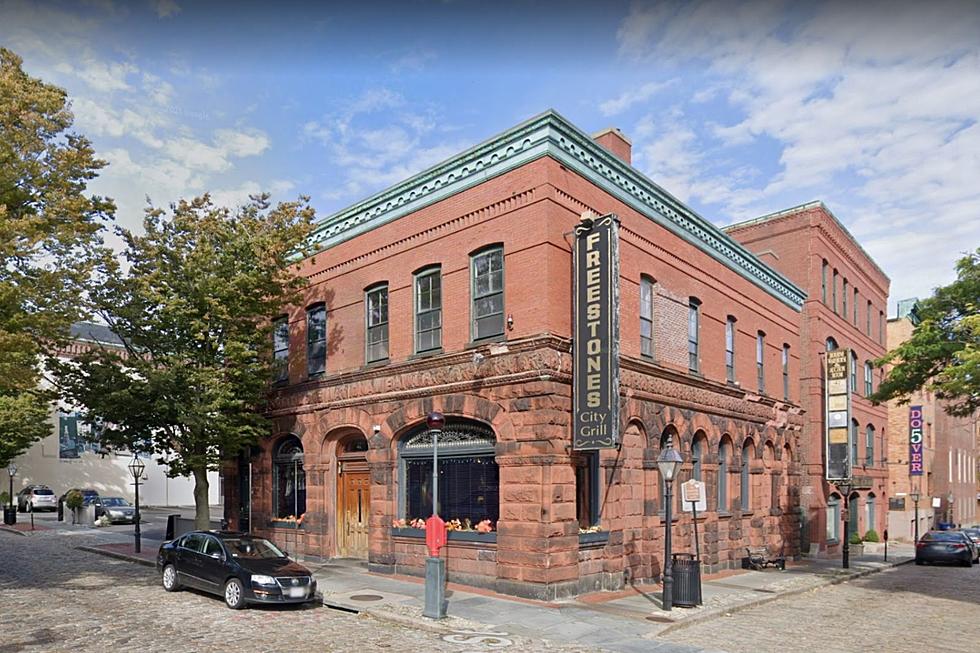 New Bedford's Freestones Has Sold, Along With Darwin the Monkey
Google Maps
Freestones City Grill in New Bedford has been a destination for Syrian nacho lovers and exquisite cocktail connoisseurs for years.
The downtown location that sits proudly upon a cobblestone corner has recently been sold and is under new ownership. Albert Santos, a New Bedford businessman who is well known for buying up restaurants and improving them, has become the newest owner of Freestones. His past financial investments include The Black Whale, which was then sold to Steve Silverstein, and Carmine's at Candleworks.
Howie Mallowes, co-owner of Rose Alley Ale House, The Vault Music Hall and Pub, Carmine's and Cork, will be taking the reins of the new and improved Freestones once it reopens.
"There's a great partnership between us," Mallowes said of his relationship with Santos. "He gives this opportunity to make something even better and it's worked out well between The Black Whale and Carmine's. I'm looking forward to this next project."
According to Mallowes, the kitchen will be getting an upgrade to increase space and improve working conditions for the kitchen staff. The bar will also be expanded to fit more people.
As for Darwin, the brass-colored monkey that once hung high up above the bar, he's also included in the final sale but is currently being mended following a great fall he took this past year. Nothing to worry about, though his whereabouts have been a recent concern on social media.
Renovations such as new flooring and the removal of the giant mirrors and menu boards were completed not long before the deal was made from the former owner to Santos, who will officially be the new owner as of December 20.
Downtown New Bedford Then and Now
The development of Downtown New Bedford has happened slowly and steadily. It's not something that happened overnight, but New Bedford has changed quite a bit over the past 10 or so years. Here's a look at then and now.
New Bedford Floating Houseboat Is on the Market
This
New Bedford houseboat
that floats by Popes Island within the marina is as unique as real estate gets here on the SouthCoast.
25 New Bedford Bars That Are No Longer Here, But That We'll Never Forget
From 908 to the Regal Beagle on Acushnet Ave, these are the bars that are no longer with us but never forgotten.
More From WFHN-FM/FUN 107