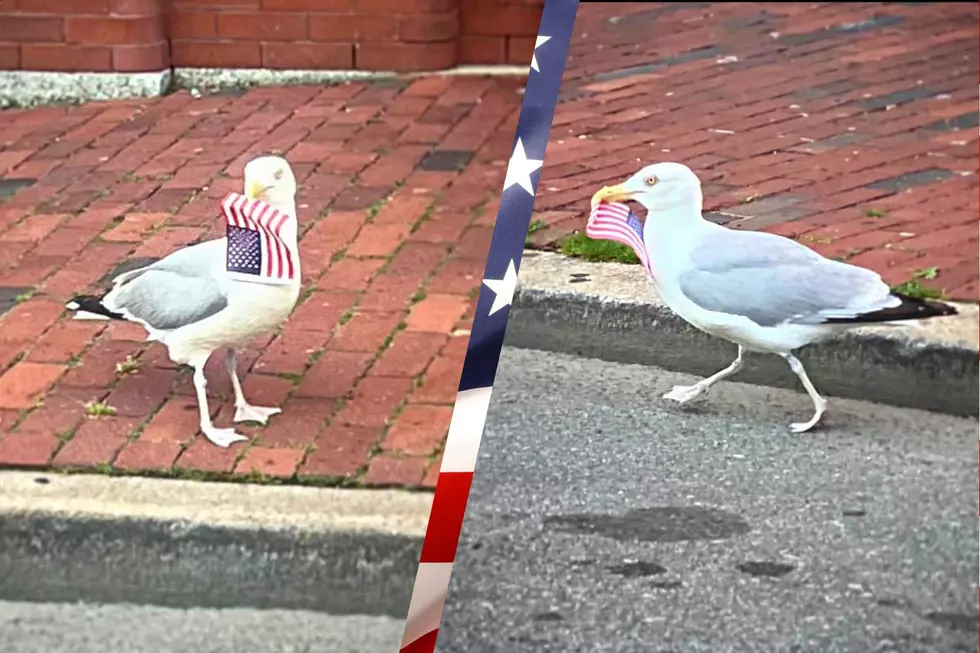 The Most Patriotic New Bedford Seagull Brings Good Vibes for July 4 Weekend
Courtesy Jeff Saint
Nothing says "God Bless America" and "Happy Birthday, America" more than a seagull walking around in New Bedford.
New Bedford Barber Co. owner Jeff Saint was taking a break outside his William Street shop when he spotted one of the most patriotic displays ever, just in time for the Fourth of July weekend.
Saint captured a seagull walking up and down the brick sidewalk of William Street with an American flag in its mouth June 30. Now, it may not be a bald eagle, but here in New Bedford, the seagull is king.
On a more serious note, let us focus on the bigger picture here.
With all the negative news out there and the animosity among Americans, perhaps this was the message we needed.
"At a time when local as well as national politics has everyone at each other's throats, it's a reminder to appreciate, respect, and love our country," Saint said.
The absurdity of the moment is not lost on the business owner.
"It's a f****** seagull downtown with a flag in its mouth -- enough said.
"I joke, but it was honestly really cool to see. It flew off with it, eventually dropping it, but nonetheless, positive vibes heading into the weekend."
Wise words from a wise man.
I hope everyone has the best Fourth of July weekend and celebrates responsibly. Let us not forget what we saw here today.
If a simple seagull can be patriotic, then so can you.
God Bless America.
14 SouthCoast Destinations to Catch Summer Fireworks
Looking for fireworks? Here are the displays happening around the SouthCoast and beyond in 2022. Check back here for updated information as we get closer to the holiday.
More From WFHN-FM/FUN 107