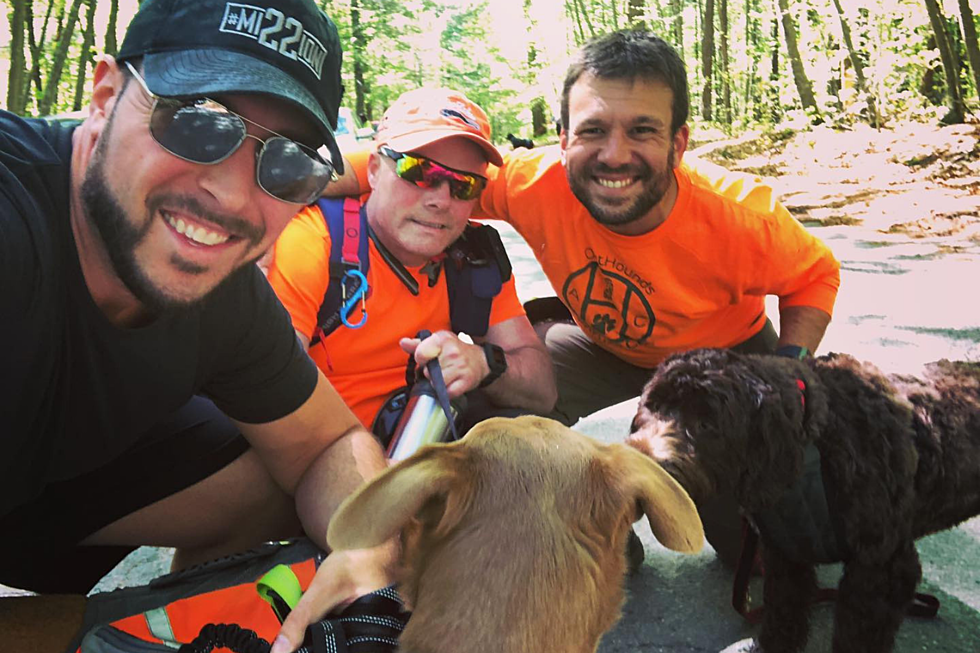 New Bedford Dog Hiking Group Encourages Veterans to Join the Walk
TSM/Gazelle
Often times, dogs can be a comfort for those with mental health issues. This is why we hike.
Every Sunday (for the most part), my girlfriend and I take our dog Jameson on a group hike with the Outhounds Adventure Club based out of New Bedford.
We travel far and wide across the SouthCoast, hiking the backwoods trails of each town. Every hike is unique, different and offers a fun and somewhat challenging walk amongst friends and dogs.
We have enjoyed the time spent with the club and have become close friends with everyone involved. What I admire the most is the effort conducted by the group leaders and CEOs of the company to intertwine our veterans into the hike to fight the stigma of mental illness and Post Traumatic Stress Disorder, or PTSD.
The group posted the following message to anyone interested in their program:
Understand the fact that dogs are not only here to pet and walk; they serve a huge purpose in the fight to end depression and loneliness within our United States veterans. It's never an easy task to go about your day suffering from PTSD or any type of mental illness related to military deployment.
That alone is exactly why the club is here to walk the backwoods trails, friends amongst friends, dogs amongst humans, veterans amongst civilians, in hopes to help ease that silent pain most of our troops suffer on a daily basis.
More From WFHN-FM/FUN 107