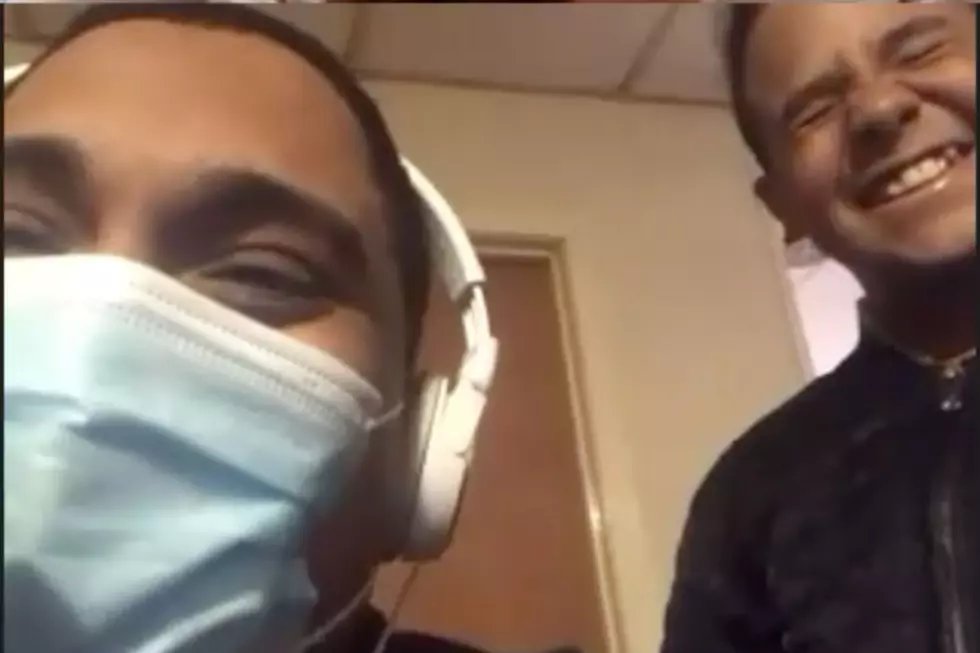 New Bedford Dad Paralyzed After Mistaken Identity [HOLIDAY WISH]
Fun 107 via YouTube
The United Way of Greater New Bedford and Fun 107 look forward to Holiday Wish week every year because it gives us a chance to show struggling families on the SouthCoast that the community around them cares and wants to help. All week long, we have been introducing you to families in need, sharing their stories, and ending the morning in awe at the generosity that has been shown through heartfelt donations.
We hope to continue the giving train this morning and provide a better holiday season for New Bedford's Benicio Morales and his son.
Benicio's story begins with a case of mistaken identity. When he was 21 years old, while in Puerto Rico, he went to get some food and was shot seven times in the back and legs.
"The guy thought I was someone else," Benicio said. He was rushed to the hospital with his girlfriend by his side and was in serious condition. His girlfriend began to complain of stomach pains, and after the doctors gave her a few tests of her own, Benicio discovered he was going to be a father.
The news of a son on the way was enough to give Benicio the strength to pull through. Unfortunately, Benicio was paralyzed from the chest down and has been in a wheelchair ever since. The girlfriend left him shortly after because she couldn't deal with his situation.
Now, it's just Benicio and his son, Benny, living in an apartment in New Bedford. The apartment is not wheelchair accessible and he can't fit his wheelchair into the bathroom, leaving a bedpan as the only option. He has an electric wheelchair and uses that as his only form of transportation.
His son, Benny, is constantly worried about his father's health. The counselor at Benny's school said, "It's a constant thought and source of sadness. I would love to see, if it's only for a day, to have Benny enjoy his time with his dad without having to worry about dad's health."
A Playstation 5 is all that is on Benny's wish list. Benicio just wants his son to be happy.
For clothes, Benicio is an XL for shirts, an XL or 36x34 for pants, and a size 11 shoe. Benny wears a child's large in both shirts and pants, or size 12-14 in each. He wears a five and a half shoe.
Let's end Holiday Wish week with a strong finish and help this family experience a joyful and carefree holiday. Here's how to help:
Text to Donate: Text WISHES to 313131. You will be sent a United Way e-link that allows you to make a donation via credit card to this family when you select the day and date of which family you wish to help from the drop-down menu.
By Check: Make checks payable to the United Way of Greater New Bedford and in the memo line, write HOLIDAY WISH and the day and date of the family you wish to help. Checks can be mailed to United Way of Greater New Bedford, 128 Union Street, Suite 105, New Bedford, MA 02740.
Donate by Credit Card: You can make a secure donation to the United Way via credit card HERE. Select the day and date of the family you wish to help from the "Please Select a Family" drop-down menu.
All of our families are pre-selected through the United Way of Greater New Bedford. If you are in need of assistance, please contact the United Way directly.
More From WFHN-FM/FUN 107