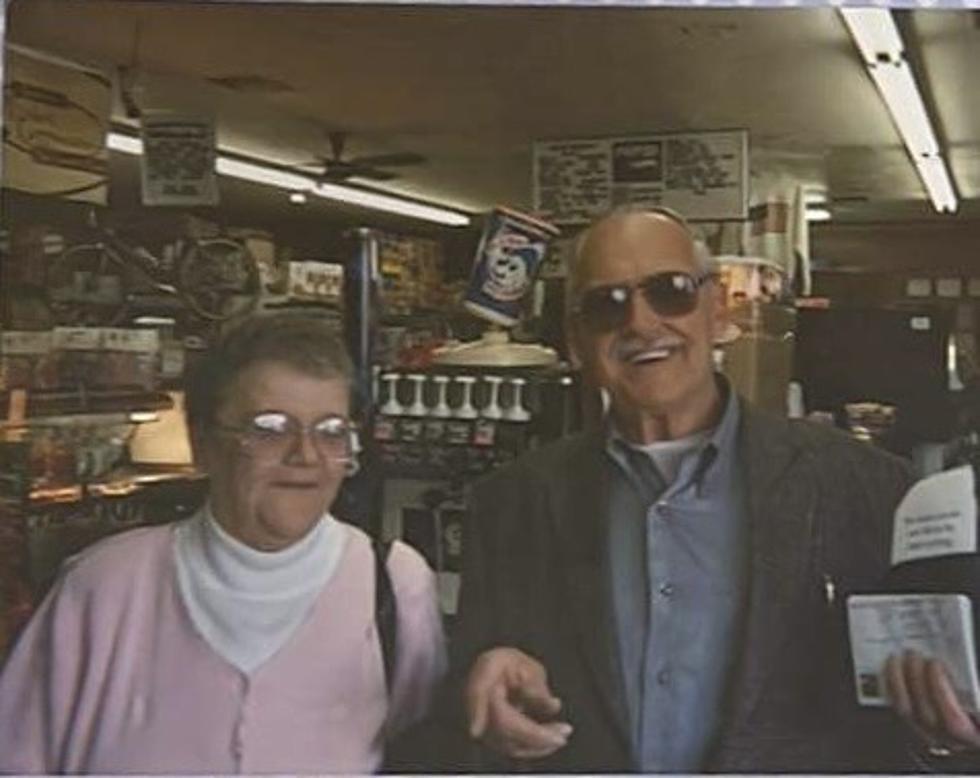 New Bedford's Bob and Eileen's Super Variety Was a Family Affair
Courtesy of the Antil Family
In 1967, New Bedford Navy vet Robert H. "Bob" Antil and his wife, Eileen May (Prescott) Antil, looked at their growing family and decided that something needed to change. The apartment the Antils and their five children shared on Reynolds Street was too small, and another child was on the way.
The Antils borrowed money and bought a home on State Street, where their sixth child was born. The home is still in the family today.
That wasn't the only wing-stretching the Antils did in 1967. Bob's Summer Street Market was also getting cramped. As luck would have it, Allery's Pharmacy at Weld and County Streets was closing. Bob bought the building, and Bob and Eileen's Super Variety was born.
Bob and Eileen's Super Variety joined Mitchell's Fish and Chips, Joe Sheppard's Cobbler Shop, The Italian Kitchen, Magazine World and Giammalvo's Market in what remained of the general Weld Square area.
The actual Weld Square, located just east of Purchase Street, was demolished and replaced by Route 18 as part of Urban Renewal.
Bob and Eileen's six children worked in the store over the years, as did Eileen's parents, her sister Shirley (Prescott) Baptiste, several nephews, and at least one grandchild. Non-family store employees and customers became lifelong friends.
For the record, Eileen Antil was a silent partner in the operation. Daughter Susan (Antil) Lamoureux says her mother worked in the store for one day.
"She gave away the candy when the kids came in after school, so my Dad fired her," Susan said.
The Antil's oldest daughter Tammy (Antil) Souza worked in the store for over 30 years.
"Working for my father was one of the greatest pleasures in my life," she said. "He wasn't my boss, but he was my teacher. I was constantly learning something new."
Bob partially retired around 1994 and sold the store in 2006.
"The store being sold was bittersweet. I went from spending nearly every day for 30-plus years working with my father, to finding a new job without him to guide me." Tammy said. "I felt like an empty nester."
Son Joseph "Joey" Antil, who also worked at Bob and Eileen's Super Variety for more than 30 years said it was "totally awesome" working with his father.
"It was like working with your best friend, teaching us how to do banking, run a business, and buy products," he said.
Eileen Antil died on November 5, 2016. Bob Antil passed away on March 27, 2023.
LOOK: 50 Beloved Retail Chains That No Longer Exist
Stac



ker
takes a look at 50 major retail chains that no longer exist and the reasons for their demise.
Gallery Credit: Madison Troyer
Inside Sagamore, Massachusetts' Unique Spirit Halloween Store
The Spirit Halloween location that recently opened in Sagamore, Massachusetts is housed in an iconic landmark that has welcomed visitors to Cape Cod for decades. It's the former Christmas Tree Shops location, and with its windmill and thatched roof, it makes for a scene right out of the village from Frankenstein.
Gallery Credit: Tim Weisberg
More From WFHN-FM/FUN 107