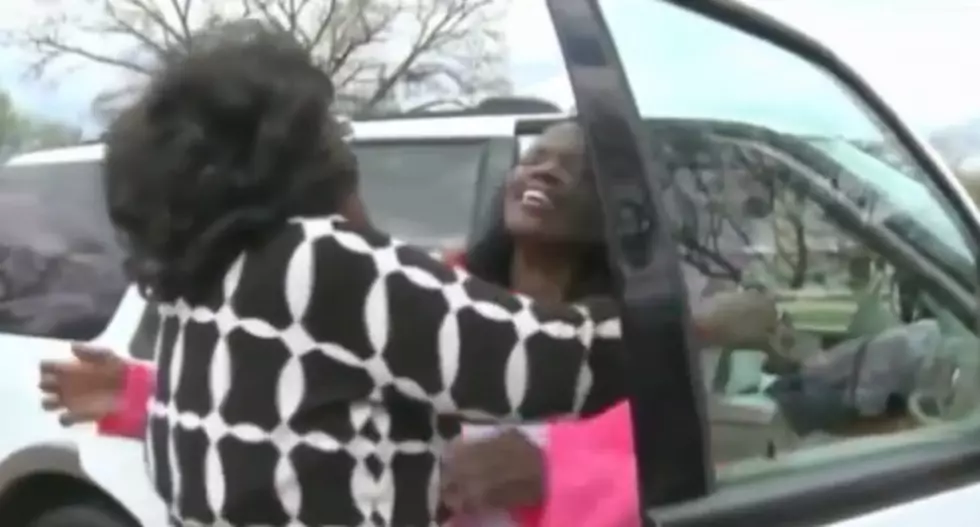 Missouri Mom Meets Daughter For First Time After 49 Years
YR News/YouTube
It took 49 years for Missouri Mom, Zella Jackson-Price, 76, to find out that her daughter was alive and well after being mistakenly told by nurses that her baby died after childbirth, according to NBC News and WCVB.
Daughter, Melanie Diane Gilmore, 49, was adopted after the error and later became deaf after she contracted Measles at age three. She recently found her mother because her children began looking for their biological grandparents online. Gilmore currently lives in Oregon.
It's unclear how the error was made or why the adoption occurred. "I don't know what we'll find out," Jackson-Price, who has six other children, told KSDK. "As soon as we get over the excitement of being together and everything, I will seek a lawyer."
I can't wrap my head around how this could have possibly happened!  I am curious about so many things here, starting with how do you mistake a living baby for a deceased one?  Also, once it was realized that the baby was alive, why wasn't she returned to her mother?  How they heck did the entire adoption process go through without any questions being raised?  So many questions, hopefully the family somehow gets answers to them.  I'm just happy they were finally able to be reunited with one another.
You can see the mother/daughter hug video here.
More From WFHN-FM/FUN 107