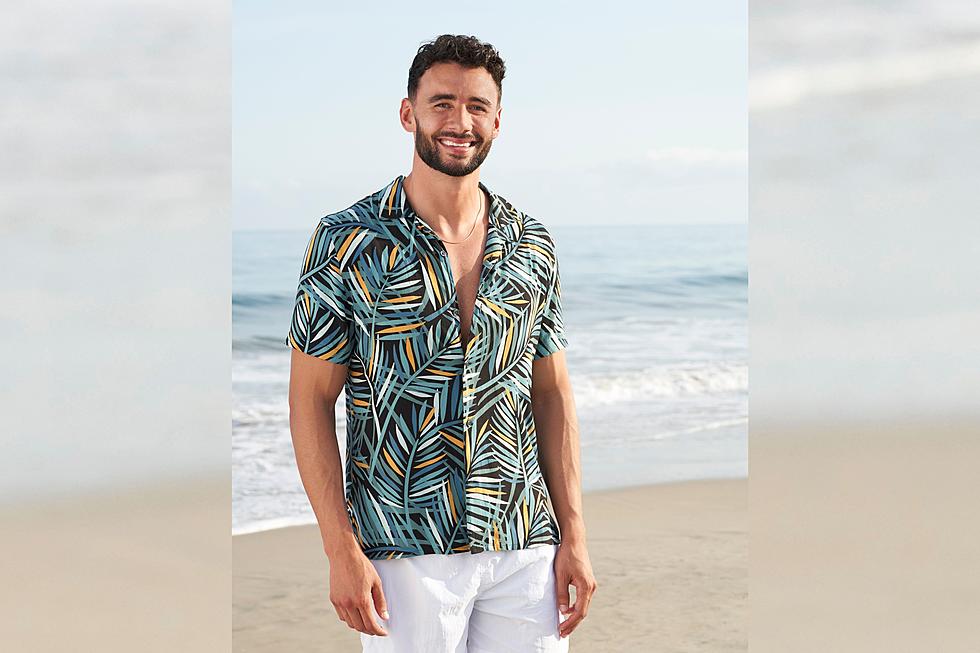 Milford Native Will Be Stealing Hearts on 'Paradise' This Summer
ABC
Bring on another summer full of beaches and our 'Bachelor' franchise favorites because 'Bachelor in Paradise' is officially back in August.
After missing a season in 2020 due to the coronavirus pandemic, 'Paradise' is making a comeback with more singles than ever to choose from, including a Milford native who made the cut.
For true fans of the show, there's no mistaking 31-year-old Brendan Morais, who appeared on Clare Crawley and Tayshia Adams' season last fall. Early on, he was known mainly for his turtlenecks, which he seemed to wear quite a bit throughout the season. But as Tayshia took over as Bachelorette, her relationship with Morais flourished, and fans began to fall in love with the Milford, Massachusetts native.
However, it was truly his "hometown" date that cemented his place is America's hearts, when he set up a makeshift carnival and brought his niece along as they and Tayshia played games all afternoon.
Just one week later, though, Morais, who has been divorced once before, left the show, tearfully admitting to Adams that he still had some healing to do before jumping into another serious relationship.
"I want a wife, the kids and a family more than anything on the face of this earth, but then coming to the realization that there's a big part of me that's still broken," Morais said. "There's a big part of me that still needs time to heal. There's a big part of me that still needs time to grow because I still think there are still pieces of myself that I need to pick up and all I want is to give you my whole heart, but as I sit here today, my heart isn't whole."
Nearly a year later, Morais is ready to get back in the ring and has joined the official cast for this summer's season of 'Bachelor in Paradise.'
'Paradise' premieres on ABC on August 16, and we can't wait to watch Morais continue on his journey to find love.
Morais is far from the only Massachusetts native to grace America's screens through the 'Bachelor' franchise. Just this season on 'The Bachelorette,' Newburyport real estate agent Christian Smith joined Katie Thurston's cast of men. Many fans can agree that Smith didn't get the screen time he deserved during his limited time on the season, and let's just say we're still holding out hope that he makes an appearance on 'Paradise.'
Now You Can Bring Paradise to You - Check Out This Dreamy Beach House in Scituate
The
Summer Wind Beach House
in Scituate, Massachusetts is on the market for over $900,000, but its views are priceless.
A Beach Lover's Paradise For Sale in Portsmouth
Portsmouth, Rhode Island just might be the most underrated small beach town in the area. But houses like this one could really change that.
Bask in Your Own Tropical Paradise in the Middle of Massachusetts
Massachusetts residents truly are lucky in that we get to experience all four seasons throughout the year. But you know one thing we
are
missing? A little bit of tropical paradise.
Step inside this home for sale
smack dab in the middle of Massachusetts that actually offers exactly what the rest of the state is missing out on.... We promise this place is
epic
.
The SouthCoast's Best Backyards
The weather has been beautiful and everyone seems ready to head outdoors – and these houses have some of the nicest outdoors spaces we've seen on the SouthCoast.
More From WFHN-FM/FUN 107