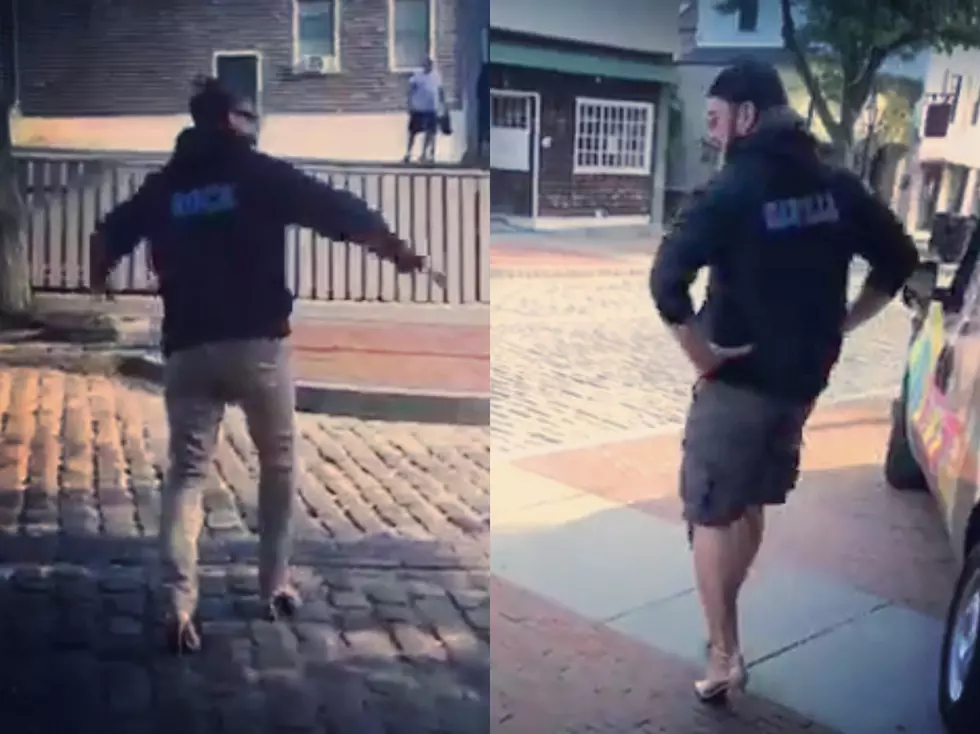 Michael Rock vs. Gazelle in High Heels: Who Wore It Better? [VIDEO]
TSM/Gazelle
Let's be honest, high heels and cobblestones are a bad combination.
This morning, the Michael Rock Show went LIVE from beautiful Downtown New Bedford, since it was a gorgeous summer day outside. While we were down there, I noticed that the cobblestones looked difficult to walk on, but not impossible. Therefore, I had to experiment with a pair of high heels (may I add were much too small for my colossal feet) and make the treacherous walk across the street and back to see how tough women have it on Friday and Saturday nights. Watch for yourself below:
After completing the task at hand, which of course went LIVE on Fun 107's Facebook page, the audience soon beckoned Michael to give it a try himself. At first he wouldn't budge and refused to do it, but after a louder outcry erupted from our listeners. He was instantly pressured by their pleas and strapped on the stilettos. He rose up out of his seat and made his way over to the edge of the sidewalk, prepping himself for the cobblestones. Watch how he did in the fashionable high heels below:
I'll tell you what, it was definitely a lot harder than people say it is. Women who go out for drinks in heels are by far some of the bravest and strongest people I have ever met. Not only was I sober while attempting this experiment, but I was also in physical pain within three minutes of wearing the shoes.
My hat goes off to the brave women who strut their stuff in heels, especially those who have indulged in a few cocktails.
In conclusion, there can only be one winner. Who wore the heels better?
More From WFHN-FM/FUN 107