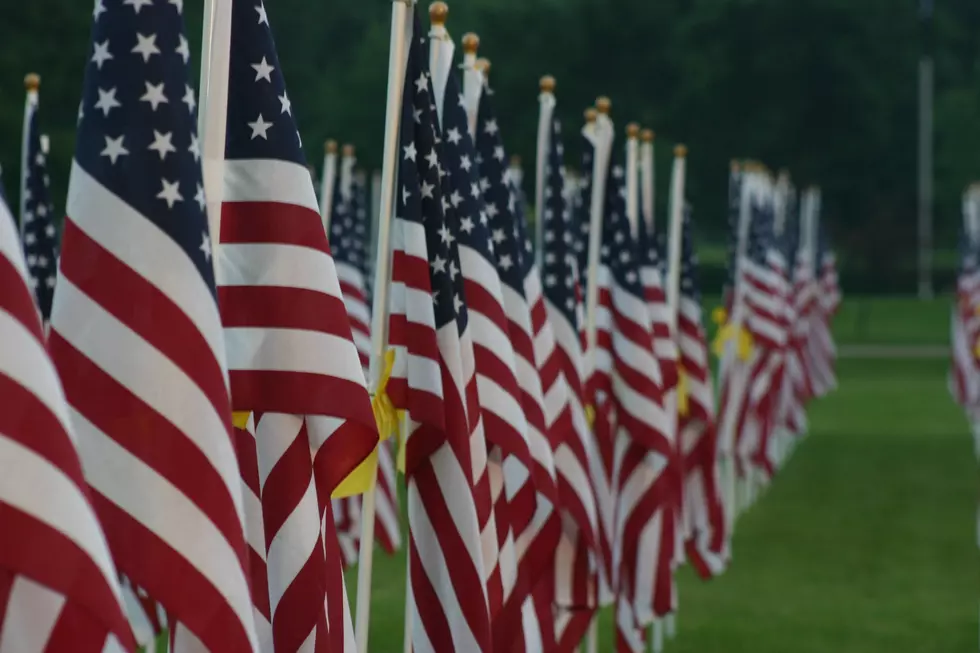 How to Properly Fly a Flag on Memorial Day
Photo by Lili Ann Eldeiry on Unsplash
Memorial Day is a day unlike many other national holidays that recognize our military service members. Unlike Veterans Day, which celebrates all those who have served, and Independence Day, which helps ring in America's annual birthdays, Memorial Day is a much more somber day that serves as a reminder and a day to honor the men and women who have served and died fighting for our freedoms as Americans.
Amidst the barbecues, family getaways and furniture sales that usually accompany the three-day weekend, every Memorial Day, people across the United States find ways to honor our fallen soldiers, the real reason for the day of remembrance, in a number of ways. Some put together or visit touching memorials and remembrances, especially if they have personally known someone who has died while serving. Many, though, turn to the simple yet meaningful tribute of flying a flag for Memorial Day weekend to pay their respects.
This Memorial Day, if you wish to honor those who made the ultimate sacrifice for our country by flying the stars and stripes outside your home, brush up on the United States Flag Code so you know the correct way to fly your flag. We've got you covered with an overview of the Flag Code, courtesy of USAGov.
How to Properly Fly an American Flag
When it comes to flying the American flag and showing proper etiquette and respect, it's best to follow the official U.S. Flag Code. Here are some tips for flying the stars and stripes, courtesy of USAGov.
LOOK: 100 years of American military history
LOOK: 50 essential civil rights speeches
Many of the speakers had a lifetime commitment to human rights, but one tried to silence an activist lobbying for voting rights, before later signing off on major civil rights legislation. Several fought for freedom for more than one oppressed group.
Keep reading to discover 50 essential civil rights speeches.
How Many in America: From Guns to Ghost Towns
Can you take a guess as to how many public schools are in the U.S.? Do you have any clue as to how many billionaires might be residing there? Read on to find out—and learn a thing or two about each of these selection's cultural significance and legacy along the way.
More From WFHN-FM/FUN 107