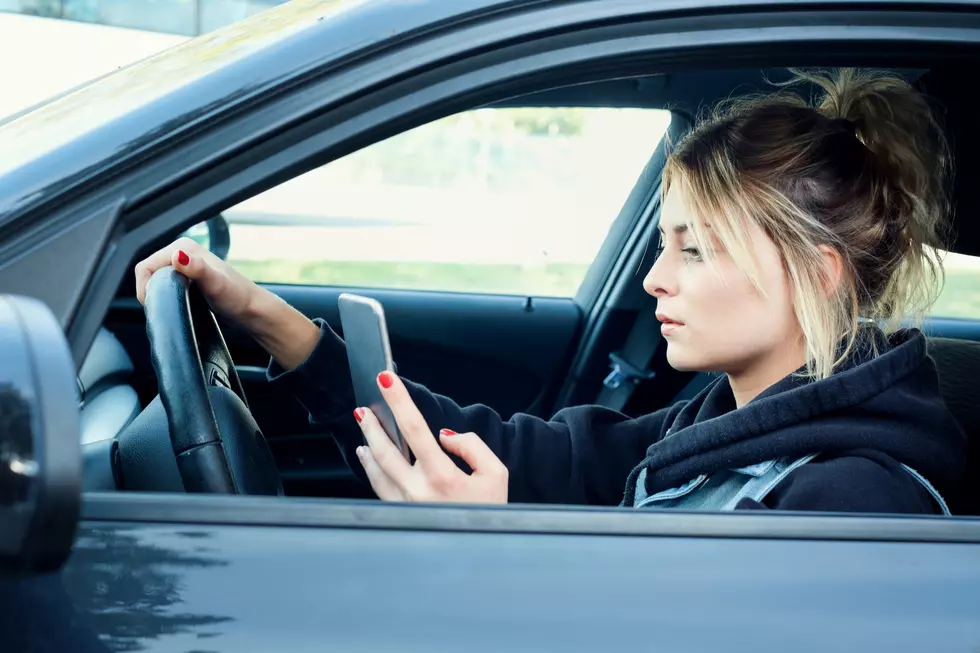 Massachusetts Police Cite Tens of Thousands of Distracted Drivers
Getty Images/iStockphoto
I was driving through the Boston Metro area on Route 128 the other night when a young woman in a Toyota something-or-other signaled to enter the center lane. The only problem was I was already occupying that lane.
I could tell by the glare of the cell phone she clutched in her hand at steering wheel level that she wasn't completely in tune with what was going on around her. Fortunately, she noticed me in time and stayed put in her lane.
That is called distracted driving, and I'm sure most of you have had an encounter or two with it.
Years ago, I commuted to my job in Providence during the morning rush and would routinely see people eating, reading books, putting on makeup, and even dressing while maneuvering through heavy traffic – just more examples of distracted driving.
Finally, something is being done about distracted driving. It's dangerous, and distracted drivers should be dealt with accordingly.
According to the Massachusetts Registrar of Motor Vehicles Colleen Ogilvie, there were 38,233 distracted driving citations issued from January through August this year. State House News Service reported that 7,615 were for finable offenses. The fines netted the Commonwealth some $829,000.
"Massachusetts recorded more than 85 percent as many distracted driving citations in the two-thrids of 2022 as it did in all of 2021," the SHNS reported. The RMV reported issuing 44,336 citations for distracted driving in all of 2021.
The Massachusetts law targeting distracted drivers was adopted in 2019. It took effect in 2020, with fines starting in April 2020.
The law prohibits motorists from using a phone or other handheld electronic device while driving, except for a single touch or tap to activate the hands-free mode.
Top 10 Costliest Crash Locations in Massachusetts
The Massachuetts Department of Transportation has collected data between 2017-2019 that show the worst areas to drive when it comes to costly crashes.
WBSM's Top SouthCoast Stories 9/11-9/17
These are the top stories of the past week on WBSM.com and on the WBSM app. Click on the title or photo to read the entire story.
More From WFHN-FM/FUN 107