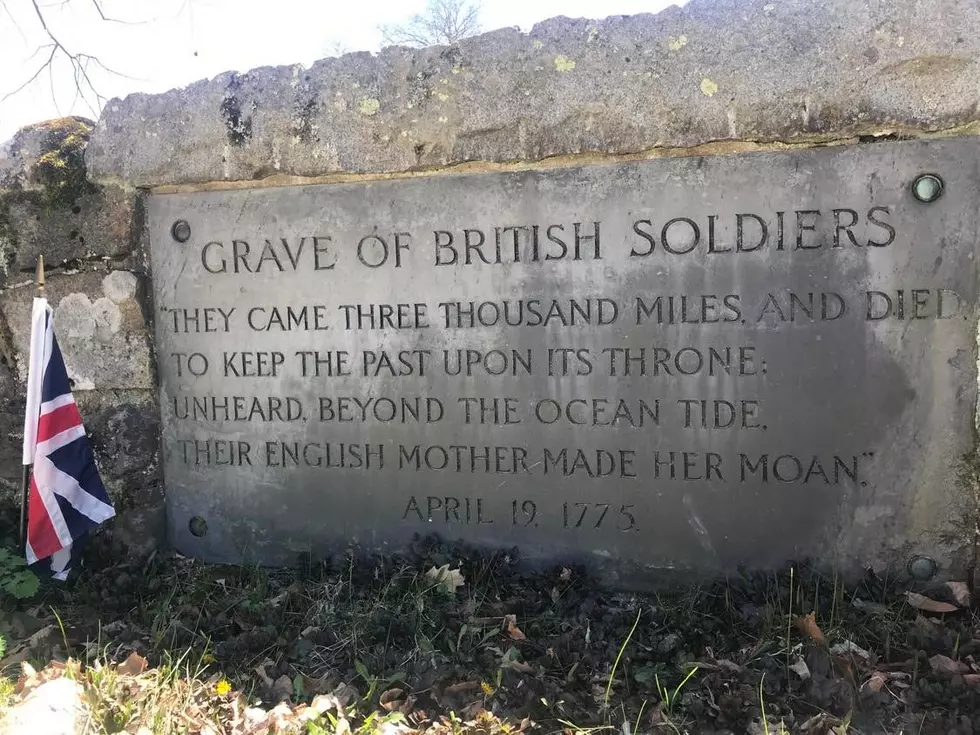 Massachusetts' Minute Man National Historic Park Is a Gem – and It's Free
Barry Richard/Townsquare Media
I recently published a piece on these pages detailing nearly a dozen of my favorite area daycations.
Minute Man National Historical Park, which includes portions of Concord and Lexington, Massachusetts, was not a part of that article because I felt it was worth of its own article.
To say Massachusetts is rich in history is an understatement. The Commonwealth is bursting with a history dating back hundreds of years.
But what happened in Concord and Lexington on April 19, 1775, changed America and the world.
Most Americans have heard about Paul Revere's famous Midnight Ride and the cry "The British are coming! The British are coming!" as he rode through the countryside to warn Samuel Adams and John Hancock that the British Regulars were coming for them.
There is more to the story, including that Revere was captured and released by the British, and that he didn't ride alone that fateful night.
Forewarned, the American Patriots took up positions and awaited the arrival of the British troops and engaged them on the North Bridge in Concord where "the shot heard round the world" was fired, and the American Revolution began.
The scene is re-enacted every year on Patriots Day and draws people from all over the nation.
Minute Man National Historical Park covers some 967 acres and is quite long to walk from one end to end, but parking lots along the way on Route 2A allow you to take it a bite at a time.
What is really nice about Minute Man National Historical Park, besides the wonderful history and how well it is preserved and documented, is that it is free to everyone.
The roads and trails that wind through the park are wide, mostly flat, and easy to walk on.
It takes an hour to get to Minute Man National Historical Park's Lexington Visitors Center from New Bedford. You may want to walk some and then take the car to the other end, Minute Man National Historical Park's Concord Visitors Center. That's where the North Bridge is.
Along the way, you will pass through historic downtown Concord which is worth the trip.
Even if you are not interested in history, the Minute Man National Historical Park is worth hiking for the beautiful scenery you'll encounter.
And it's dog friendly as well.
Take it from me, Minute Man National Historical Park is a great place for the entire family to visit.
Minute Man National Historical Park is rich with history and it is free of charge.
10 Great Daycations a Short Drive From the SouthCoast
Don't let high gas prices and inflation spoil your summer plans. There are plenty of great daycation spots within driving distance of the SouthCoast for you to enjoy.
Dartmouth's History Trail Display Inside the Town Hall
Located inside Dartmouth Town Hall is an interactive display that traces the town's history, with everything from its Wampanoag roots to colonial and Quaker settlements to Round Hill's legacy and the magic of Lincoln Park. Take a look at some of the features of this invaluable resource.
More From WFHN-FM/FUN 107