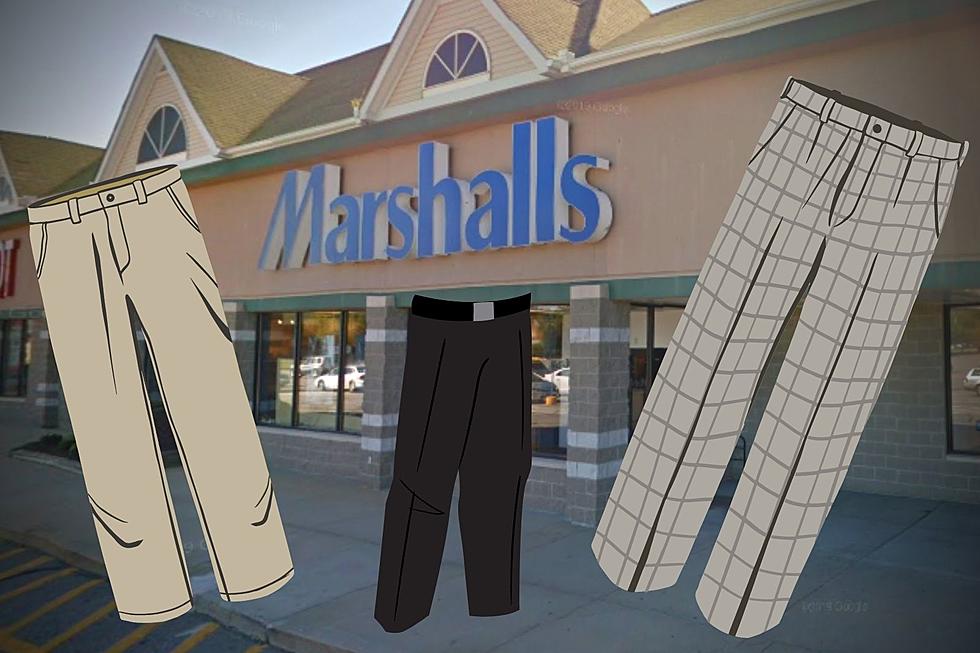 Hey, Marshalls, Where Have All the Dress Pants Gone?
Google Maps/Canva
As if the winds of change have blown through the clothing racks at Marshalls and T.J. Maxx, there's a new trend that has become more of a burden than anything.
Before diving into the story, I suppose I'll offer the question: "Am I the only one who depends on Marshalls to find dress pants?"
For years, I've never had an issue finding plain black dress pants, yet here we are. The business attire racks in the men's and women's sections are bare bones, and the reason can be summed up with one word: Covid.
Yes, Covid-19.
The pandemic has changed the world significantly, and the latest post-pandemic trend I'm witnessing is a lack of dress pants and business attire at both Marshalls and T.J. Maxx. Yes, I'm aware that it depends on which department store you go to, but I went to three and wound up with an empty basket of disappointment every time:
Marshalls in Fairhaven
Marshalls in Swansea
T.J. Maxx in North Dartmouth
Ever since people started working from home, the need and motivation to dress accordingly for the job have simply gone right out the window. Let's be honest. Who needs any type of pants or even shorts when you're on a Zoom call? From the waist up -- that's all you need to focus on from the comfort of your living room.
"When everything started opening and the business person started working from home, corporate began fading out business attire and focused more on a casual trend such as denim, sports shirts and even athletic wear," Fairhaven Marshalls Manager Tracey Damota said.
Please keep in mind that the local Marshalls and T.J. Maxx stores have no control over this, so please don't berate the Fairhaven, Dartmouth or Swansea workers. They're just doing their job and a mighty fine job if I do say so myself.
SouthCoast Stuff To Do During School Vacation Week
You don't have to actually go on vacation to enjoy April school vacation. Staying close to home can mean lots of fun-filled days and mini-day-trip adventures. Here are a few of our super-local suggestions for family fun on vacation week.
20 Times Hollywood Came to the SouthCoast
From Ben Afleck to Jennifer Lawrence, a string of A-Listers have made their way to the SouthCoast to film movies, shows, and even music videos.
More From WFHN-FM/FUN 107