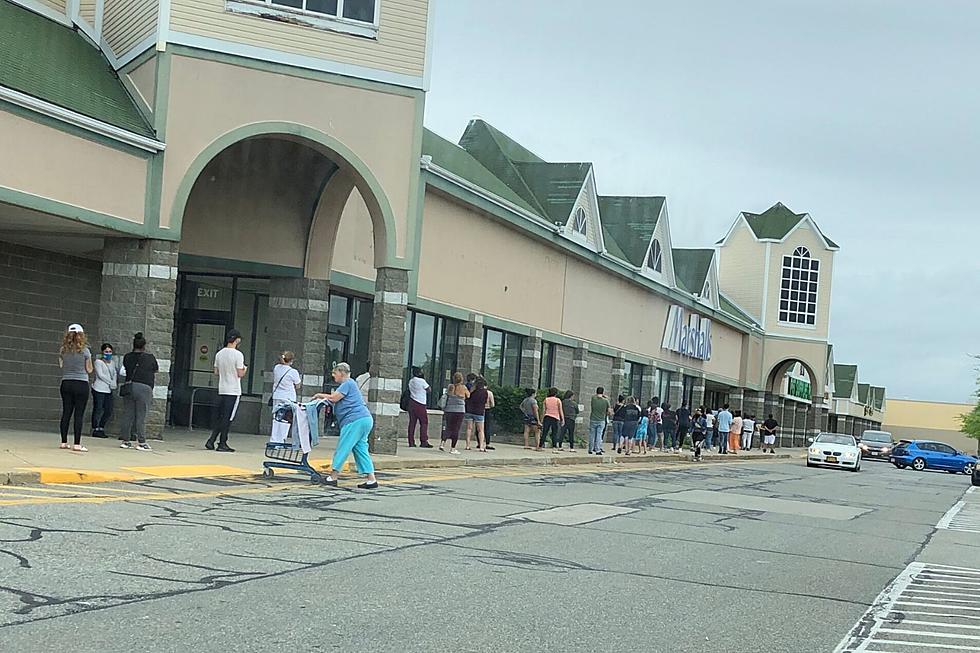 Here's Why People Are Waiting to Get into Marshalls in Fairhaven
Gazelle/Townsquare Media
Marshalls and T.J. Maxx shoppers are rejoicing as the chain store finally re-opened their doors once again.
Due to the coronavirus pandemic, all TJX Company locations, including the Fairhaven Marshalls, had to temporarily close down. But on June 11, the company received the green light to finally let shoppers back inside again.
At 10 a.m., the Fairhaven Marshalls location officially opened back up and the line was already down the sidewalk. The inside capacity was at a firm 85 customers at a time as shoppers waited patiently with their masks and gloves, ready to get back to a little bit of normalcy as they prepare to shop somewhere else other than online once again.
All over Facebook, photos of long lines and eager shoppers flooded my news feed, piquing my interest. I had to go take a look for myself and see what the big deal was, even though I already had somewhat of an idea since I'm a shopper there myself.
So why the long line and what are people expecting? Here's the inside scoop as I took the question to the streets of Fairhaven Commons:
Cindy from Fairhaven: "We have been dying to get back here and I'm here with my 16-year-old daughter Sydney and we're pretty much doing this for mental health reasons."
Aaron from Fairhaven: "I haven't really been waiting, but my girlfriend has and we're going to buy whatever." When asked if he was here on his own free will and his response was a firm "no."
Nicole from Fairhaven: I asked her what she was buying today and her response was "everything."
Hannah from Fairhaven: "I'm buying anything that looks good. It's their first day opening, I always come to Marshalls. I love everything, (hoping to leave with) tons of stuff."
Gail from Acushnet: "I'm looking to buy my cat a bed." She's been waiting three months and her expectations are simple and to the point. "I hope there's a bed for my kitty cat."
In a nutshell, It's kind of nice to see a small slice of what "used to be" these days, even it looks like a line for a Black Friday sale.
Here are 50 of your favorite retail chains that no longer exist.
Enter your number to get our free mobile app
More From WFHN-FM/FUN 107