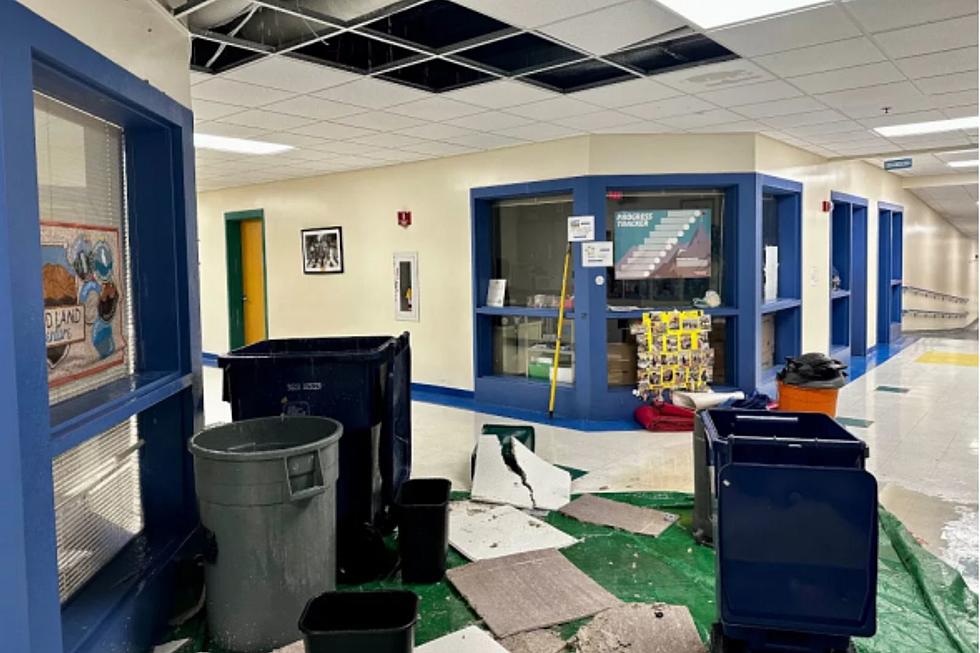 Marion School Closed Two Days In a Row Due to Sprinkler Mishap
Old Rochester Regional School District
Tuesday evening was a bit eventful in Marion.
According to Superintendent Michael S. Nelson, the sprinkler system in the school somehow malfunctioned and was accidentally activated sometime shortly after 8 p.m.
That led to classes being canceled Wednesday and again Thursday. It remains to be seen if that will also be the case Friday.
The first reports of the broken sprinkler came in around 8:12 p.m., and the Marion Fire Department quickly responded to the scene. Firefighters were able to shut down a broken sprinkler on the second floor to stop the water flow.
Luckily, the fire department did not find a fire in the building, however, extensive water damage was found in classrooms on the first and second floors. There were no injuries.
"We are grateful to first responders and town officials for all of their assistance," Nelson said. "The quick actions of the Marion Fire Department prevented even more damage from taking place."
Nelson said Wednesday that signifcant progress was made in drying out and cleaning up. Nelson also complimented the tireless work of administration, the facilities staff, and outside vendors in the cleanup efforts.
He says the building's fire alarms and notification system with the Marion Fire Department have been restored, and the elevator has been inspected and deemed safe for use.
Nelson said he will update Sippican families again on Thursday with how the rest of the week will play out. He stressed that the school will not reopen until it is completely safe.
21 Southcoast Black Bear Memes That Will Have You Roaring
A black bear is making the rounds throughout the SouthCoast, including stops at some popular local businesses. Here are some of the best local memes capitalizing on the sightings.
See How Firefighters Fight Fires Around the World
More From WFHN-FM/FUN 107