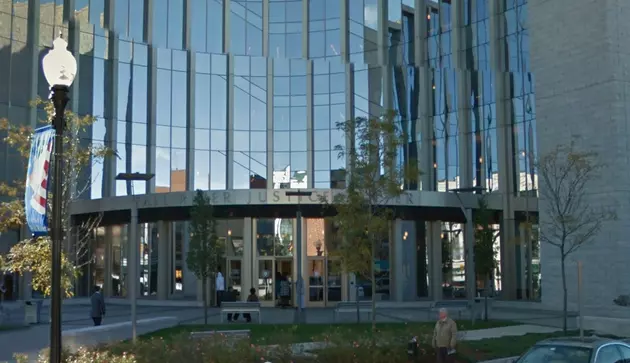 Man Receives Life Sentence In Retrial
via google maps
A life sentence was handed down for a man who was retried for a 2010 murder in New Bedford.
Gregg Miliote, Director of Communications for the Bristol County District Attorney's Office, says that on Friday a Fall River Superior Court jury convicted Jonathan Keith Niemic of First Degree Murder in connection with the October 20, 2010 stabbing death of 34-year-old Michael Correia.
The stabbing of the Fairhaven resident occurred outside an Alcoholics Anonymous meeting near the Trinity Church Soup Kitchen on Purchase St.
Niemic was was convicted in 2012 but that verdict was overturned by the Supreme Judicial Court who ruled that the trial judge didn't properly instruct the jury about the elements needed to prove first degree murder.
Miliote says the court also found that the prosecutor made improper arguments to the jury.
The 28-year-old Niemic was sentenced to serve life in prison with no possibility of parole.
More From WFHN-FM/FUN 107