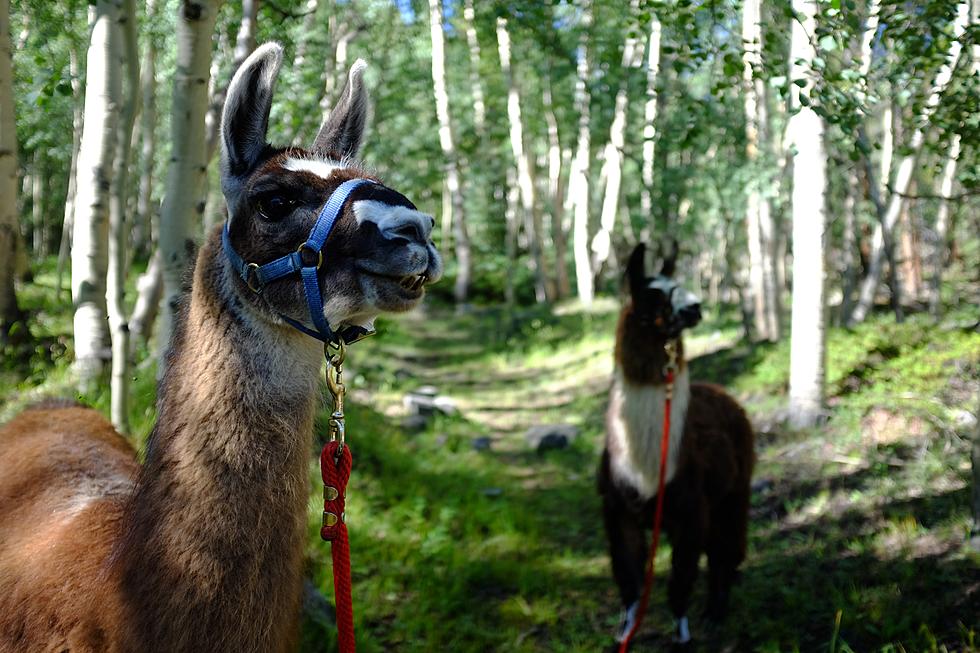 You'll Llove Hiking With Llamas Just 3 Hours From the SouthCoast
Photo by Shaz Sedighzadeh on Unsplas
Whether you prefer to camp, hike, bike, swim or paddle, there's no better way to enjoy the seasons of New England than by getting out in nature, and thanks to a Connecticut-based farm, you can appreciate the beauty more than ever...with a llama by your side!
The folks at Rowanwood Farm in Newtown, Connecticut offer a pretty unique experience that allows visitors to take a hike through the forests of Newtown with the farm's very own llamas, and it's an adventure perfect for just about the entire family!
Hikers will explore the outdoors near the Newtown area, guiding their very own llamas along the way. Everyone 8 years and older is welcome, although children must be able to handle their own llama, per the farm's discretion. Plus, you don't need to be an expert hiker to participate. On its website, the farm notes that while the event is about an hour and a half roundtrip, llamas tend to walk pretty slow, making the trek easy to moderate, depending on your fitness level.
So who's ready to sign up? Llama treks cost $50 per person, and hike availability is largely weather-dependent. Unfortunately, Rowanwood has temporarily suspended hikes because of the recent high temperatures early in the summer, but the farm expects to be back to trekking with llamas by the end of the summer.
While it may take a few hours to get to the Newtown area and start your hike, this is certainly a unique weekend experience that the whole family will love. Plus, if you just can't wait to meet Rowanwood's llovable llamas, you can make a trip to Newtown for a tour of the farm and meet and greet with the animals.
Meet the Animals at Pine Meadow Alpacas in Mattapoisett
At any given time, Pine Meadow is home to right around 100 animals, from alpacas and goats to yaks and sheep. The animals have personalities that range anywhere from spunky to shy, but we can assure you they're all just as cute as the next. Take a trip to Pine Meadow and meet just a few of their fuzzy friends through the following photos.
11 Activities in Maine Your Kids Will Actually Want to Do This Summer
Kids enjoy a lot of things but for summertime fun, it all comes down to 5 groups; amusement/water parks, animals, sports, learning, and the beautiful outdoors. If you're looking for some serious family fun this summer, start checking these off your bucket list.
Tour the SouthCoast's Best Attractions, Food and More From A to Z
From decadent donuts to fields of u-pick flowers, there is so much to delight in here on the SouthCoast. Take a tour of some of the area's top spots, and don't forget to sample some signature foods along the way!
More From WFHN-FM/FUN 107