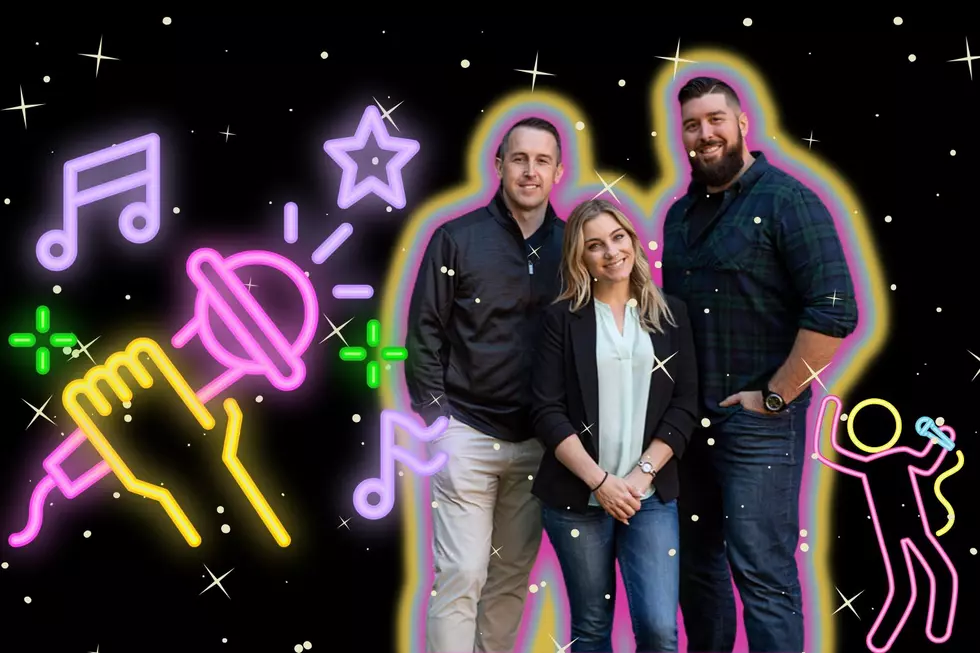 Michael, Maddie and Gazelle Belt Out Rihanna Karaoke [AUDIO]
Michael and Maddie Show/ Canva
If you missed the karaoke performance on Michael and Maddie Wednesday morning, here's how it went:
Little did Michael, Maddie, or I imagine when we walked into the studio that we'd be belting out Rihanna at 8:35 in the morning. With Super Bowl LVII a few days away, Rihanna has been the main topic of discussion as she prepares for the halftime show. It's a much-anticipated performance, to say the least.
Apple just released a goosebump-inducing video with NFL fans taking turns singing Rihanna's smash hit "Stay" featuring Mikky Ekko and it was nothing less than amazing.
Maddie came up with the idea to have all three of us do a karaoke version for giggles, except live on the air, and boy, was it something.
Close your eyes, kick back and take a listen for yourself.
The second we turned the mics off, the phone lines lit up with calls. It's safe to say that we were shocked and flattered by some of the responses from our obviously emotionally moved fans.
One said:
I've just got to say, thank you very much. That was very entertaining.
Another chimed in:
"It was actually great. I couldn't shut it off. I couldn't shut the radio off, it was so good. I was singing with you guys, and now I'm a little late for work because of it."
Here's one more:
"I just want to say that Rihanna karaoke was the funniest thing I've heard and I never laughed so much going to work in the morning. That was incredible! I loved it. I laughed hysterically. What a great way to start the day."
We asked one caller if we should try out for American Idol and we respect them for their honesty.
"I would say no, but would definitely throw karaoke in the routine once a week."
As much as we would love to bless your ears with our untrained singing voices, we all agreed to leave it to the professionals. For now.
5 Worst Super Bowl Halftime Shows
The Super Bowl is right around the corner and I have become nostalgic thinking of all the past crappy ones. So I made a list, enjoy.
10 Favorite Party Foods For Your Super Bowl Gathering
What would a football party be without some classics AND a few new favorites? Nobody said this was a collection of health food, by the way. Let's make your party a smash with these appetizers. You may get nominated to do this every year.
Inside Rihanna's $6.6 Million Hollywood Hills Villa
Take a look inside the singer's recently sold $6.6 million home with views of the Sunset Strip and mountains.
More From WFHN-FM/FUN 107