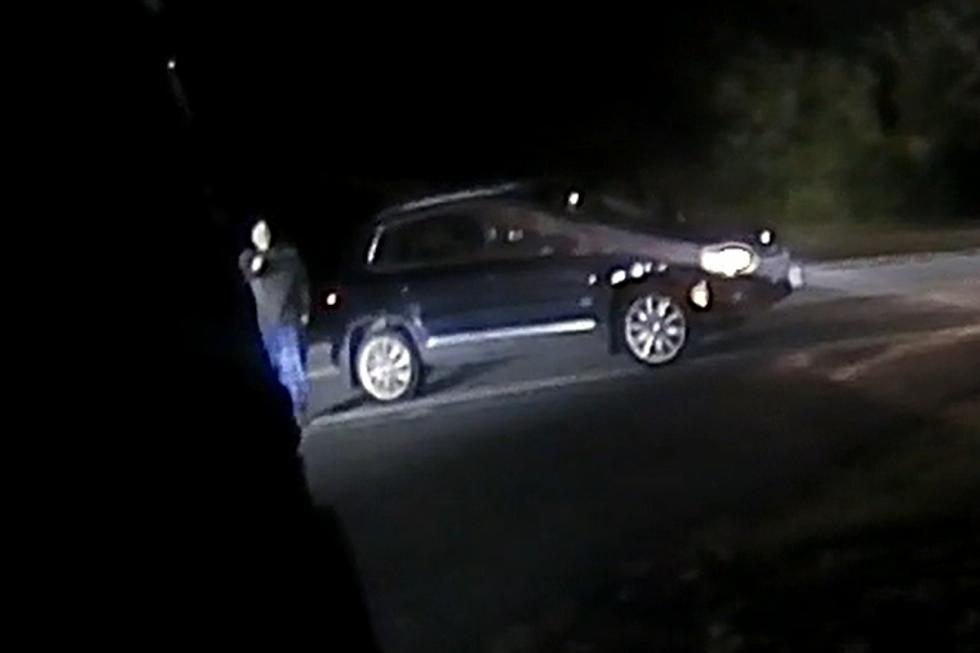 Lakeville Police Release Body Cam Footage of Officer-Involved Shooting
John Guilfoil Public Relations via Vimeo
LAKEVILLE (WBSM) — Lakeville Police have released the body camera footage from last week's officer-involved shooting.
At about 3:45 a.m. on Friday, September 29, a Lakeville Police officer was monitoring traffic near the intersection of Precinct Street and Pickens Street when he was allegedly approached by Timothy Hladik, 45, of Lakeville. It is alleged that Hladik was displaying what appeared to be a handgun.
The officer then drew his own gun and got out of the cruiser. The body cam footage released Tuesday picks up at that point, as the officer is ordering Hladik to "put the (expletive) gun down" multiple times.
An off-duty Massachusetts State Trooper was driving by and stopped to help the officer.
Hladik did not comply with orders to drop the weapon, and police said that during the encounter he "repeatedly used threatening language, and then allegedly took an aggressive stance and raised the weapon."
Hladik was apparently shouting "kill or be killed" at the officer.
"At this time, fearing for their safety, both officers fired, striking Hladik," police said. "The officers secured the suspect's weapon, which was determined to be a replica gun, and immediately rendered emergency medical aid to the man."
Hladik now faces two counts each of assault and battery with a dangerous weapon, and threat to commit a crime. He was arraigned at St. Luke's Hospital in New Bedford on October 2 and was ordered held without bail pending a dangerousness hearing slated for October 12.
The officer and the state trooper were placed on paid administrative leave and both of their service weapons were taken as part of the investigation. Police said that is standard procedure in any police-involved shooting.
See the video here. WARNING: Graphic language and imagery.
States Ranked by Gun Death Rates
Gun death rates per 100,000 are high in the U.S., and getting higher. Here's a list of states ranked by firearm safety, from lowest death rates to highest. Data for 2021 is from the CDC via
Violence Policy Center
.
Gallery Credit: Kate Robinson
More From WFHN-FM/FUN 107