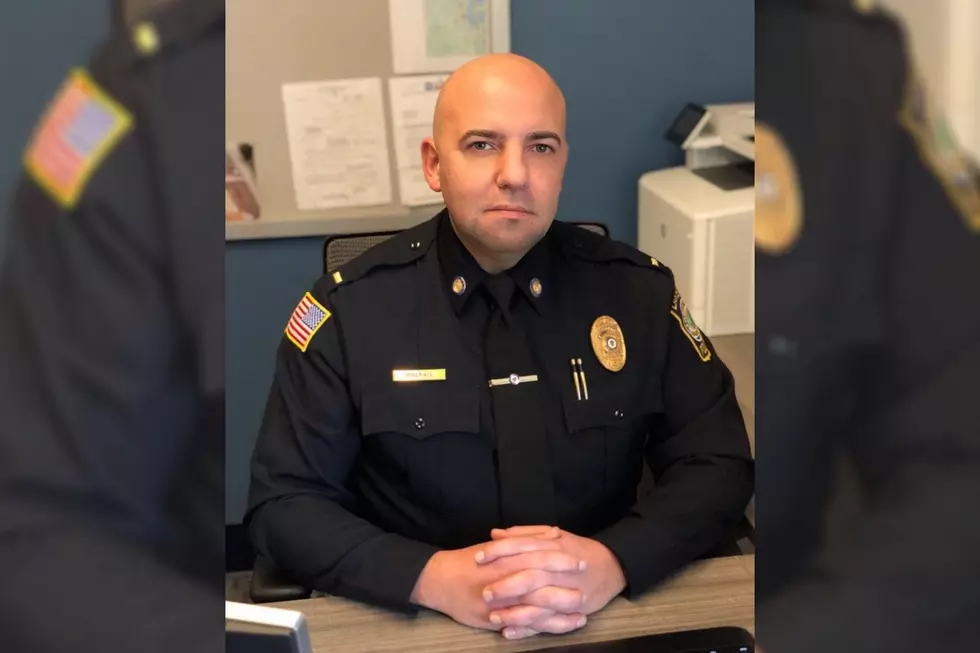 Lakeville Lieutenant Fixes Ambulance and Saves The Day
Photo Courtesy of Lieutenant Ryan Maltais
Not all heroes wear capes; some come equipped with a badge and a mechanic's wrench.
Over at the Lakeville Fire Department, an incident occurred on Wednesday, January 13 around 4 p.m., that involved some technical difficulties with the air sirens on one of the town ambulances. Without any audible warning sirens, the ambulance was considered disabled for transit and transport due to the regulations and laws of the office of medical service.
With only two ambulances at bay and one of them undrivable, the station was under a bit of pressure. This is where Lakeville Police Lieutenant Ryan Maltais played a hand and came to the fire department's rescue.
"I was off duty at the time, the fire department called over to the police department to see if I was available or around, they wanted to know if I had parts, they could use my assistance," Maltais told Fun 107. "I left my house and brought the parts needed that I had at the station and was able to get them back up and running."
From start to finish, the job only took Maltais about 10 minutes to complete, but it was just in time to get the ambulance back onto the road to continue serving the community. Without the quick work and expertise of Maltais, no one knows how long the ambulance could have actually been out of service.
"We have a town mechanic who does the repairs and light work with sirens, and I normally handle the emergency radios in town, but something like that I was able to do on my own quickly," Maltais said.
Lt. Maltais is not only a native of Lakeville but has been a part of the first responder community since he was 15 years old.
"I started within the town of Lakeville on the fire department at the age of 15, worked my way up through EMT/EMS school, and was part of the fire department for a few years," Maltais said. " When I turned 18, I joined the police department as a dispatcher, all while working for the fire department at the same time. Finally, when I turned 21, I became a Lakeville Police officer and have climbed the ranks since then from detective to sergeant and now lieutenant as of last June of 2020."
He said both the fire and police departments work together like one big family, with a single goal in mind.
"The departments work well together, we have a great relationship," Maltais said. "Our missions are the same and that's providing nothing but the best service for our townspeople."
It's always a good feeling when you accomplish what may seem like a small task, but in reality paints a much larger picture. On that day, Maltais was beckoned to the call of duty and did so without hesitation when the fire department needed him most.
"I've been serving the community for 23 years and I'm very passionate about it," Maltais said. "I care about the community and the people in it, because over the years, I've established a good name for myself between coworkers and town residents. I think both police and fire operate on one special mission and that is to do our best to provide exceptional service."
LOOK: See the iconic cars that debuted the year you were born
Enter your number to get our free mobile app
More From WFHN-FM/FUN 107