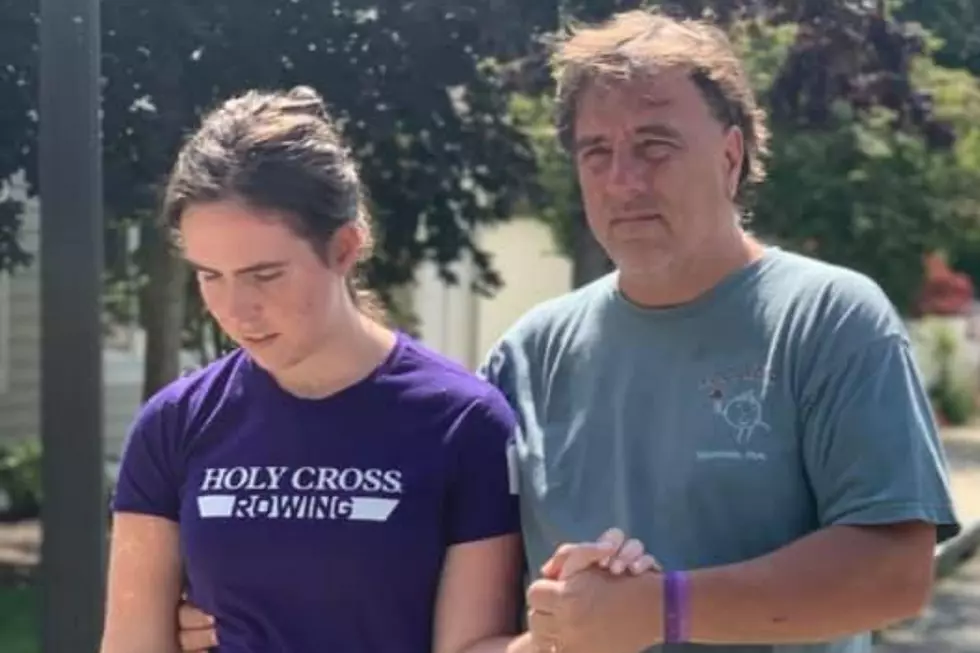 Kool Kone Owner Recovering From Burn
Gail Teresa Matos-Strom via Facebook
Needless to say, the year 2020 has been a challenging one for all of us, but no one would blame the Strom family in Marion for being eager to turn the calendar to 2021. Tom Strom, his wife Gail, and their children Hannah and David have endured some of the toughest days of their lives in 2020.
Their nightmare year for the family that owns Kool Kone in Wareham began back in January when Hannah, a student-athlete at Holy Cross in Worcester, was involved in a horrific accident in the crew team's van. Hannah spent the next five months recovering at Spaulding Rehab Hospital in Charlestown. Gail was right by her side for the entire stay.
When COVID-19 hit in March, Gail was forced to make a decision whether to stay in the Spaulding "bubble" or to leave the bubble and go home until the pandemic became more under control. Bouncing back and forth would have put Hannah and her fellow patients at an unacceptable level of risk.
Hannah was welcomed home with a parade in Marion and has spent the summer continuing to work hard alongside her brother, David, to rebound from the accident.
Fast forward to last Tuesday night, when Tom Strom was working at Kool Kone. Tom has always been a very active owner with his business, rolling up his sleeves and getting to work when needed.
Last Tuesday night was brutally hot. While many owners may have dipped out early to cool off with a swim, Strom was right there with his staff scooping ice cream and serving up dinner to his customers.
Strom ended up suffering a severe burn to his right arm and chest with hot cooking oil. He was rushed up to Mass General Hospital where he was treated by the very same nurse that cared for their daughter Hannah back in January. Tom has since been discharged from the hospital and is resting comfortably at home.
As a result, Kool Kone will be closed until Tuesday, August 25.
Our prayers are with the Strom family.
The Best Fried Clams on the SouthCoast (As Voted By You)
Enter your number to get our free mobile app
More From WFHN-FM/FUN 107