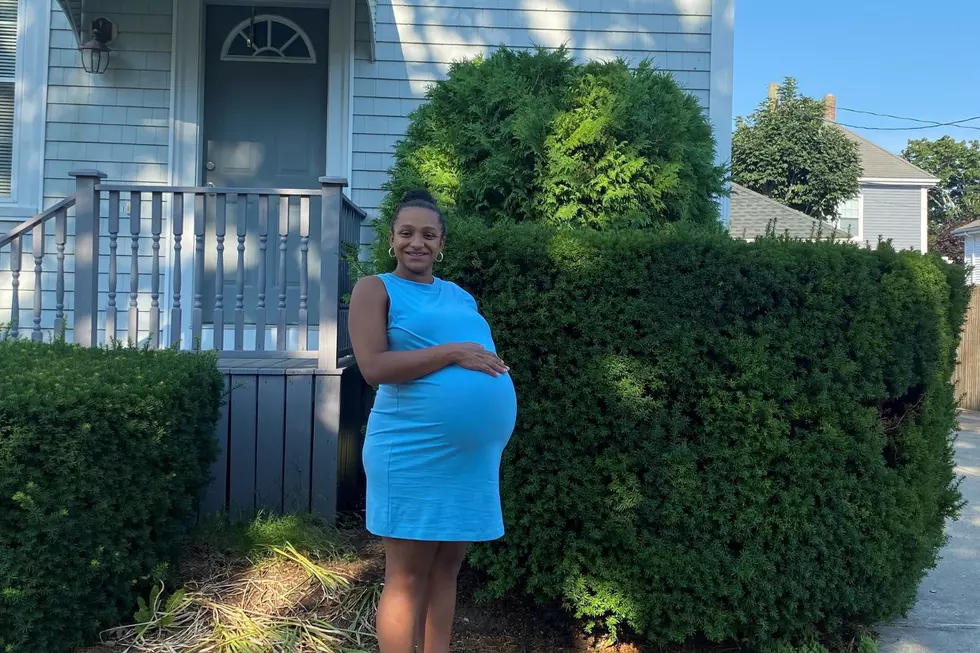 New Bedford Woman Set to Deliver Triplets Next Week
Photo courtesy of Jo Ann Roderiques
Kelsea Roderiques is getting ready for the biggest week of her life.
The 32-year-old New Bedford woman is scheduled for a C-section on Tuesday, "but I'm on standby, I could go at any time this weekend," she says.
She will deliver triplets at Brigham and Women's Hospital in Boston.
"I'm a first-time mom, so it's kind of baptism by fire," she said.
When her doctor discovered Roderiques was pregnant with triplets, she immediately asked if there were twins or triplets on either side of the family. There were not.
It's not surprising. Birthing multiples is not exactly common. The chances of having spontaneous (natural, without in-vitro fertilization) twins is about 1 in 250. The chances of having spontaneous triplets? One in 8,100.
We asked Roderiques if she had heard about Ashley Ness, the mom in Taunton who is having spontaneous quadruplets, and she had. When we spoke with Ashely on Michael and Maddie, we found out that only about 150 sets of quadruplets (or higher multiples) are born in the United States each year.
Believe it or not, Roderiques will be a first-time mom. She is bracing herself for the massive changes that are about to come to her life but says she isn't overly nervous because she will have a lot of help from friends, family and her boyfriend.
The former waitress at Fay's Restaurant in South Dartmouth says she'll obviously be taking some time off from the workforce to care for her three babies. When she goes back to work, however, she would like to become a dental hygienist.
All three of the babies are girls. Roderiques says she'd like to try for a boy someday, but she'll have to go through testing to see the likelihood of another multiple pregnancy.
Imagine three boys joining her three girls. It could be a modern-day Brady Bunch.
These SouthCoast Mothers and Daughters are Twinning
We're seeing double, SouthCoast. We asked for your mother-daughter lookalike photos, and you delivered. Check them all out below.
See Everything to Explore at the Children's Museum of Greater Fall River
The former Bristol County Superior Courthouse on North Main Street in Fall River has transformed over the last decade into the home of the Children's Museum of Greater Fall River. From exhibits that local families know and love to those totally new features that have debuted in recent months, one thing is for sure: This museum is a must-see SouthCoast attraction and we have the pictures to prove it.
More From WFHN-FM/FUN 107