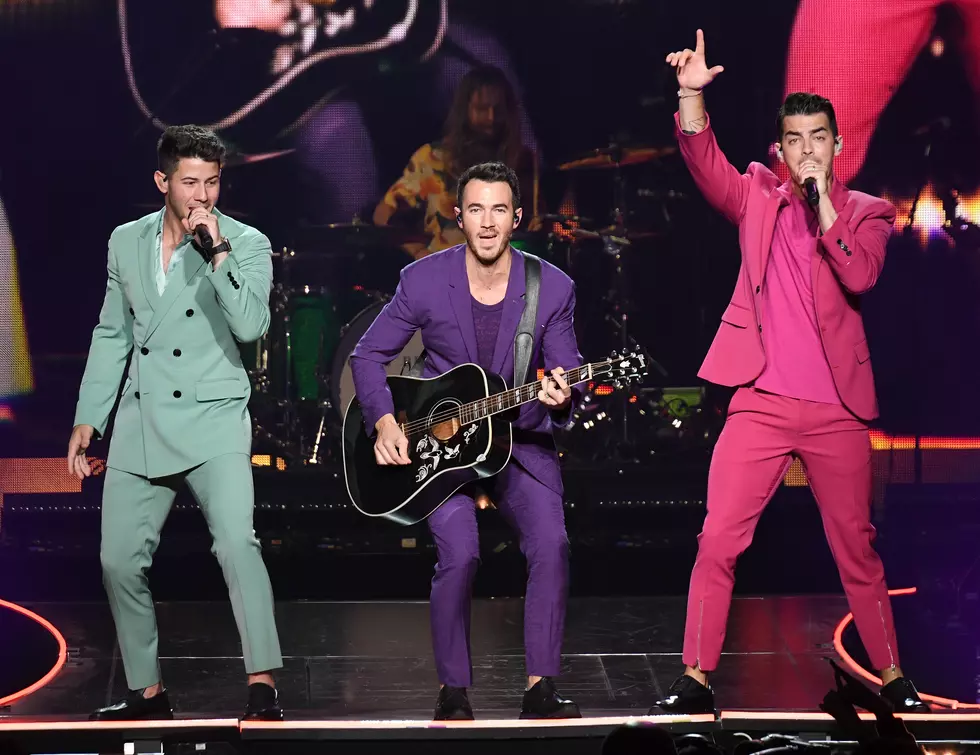 You'll Need a Vaccine, Negative Test to See the Jo Bros at Fenway
Getty Images
Are you ready to be "Burnin' Up" at the Jonas Brothers concert in October? Well, you won't be literally, because the boys are now requiring proof of vaccination against COVID or a negative COVID test to attend the rest of the stops along their Remember This Tour this fall.
The Jonas Brothers made the announcement on their Instagram Monday evening, noting that the new requirement will go into effect starting on August 27 when the tour hits Mountain View, California, and continue throughout the rest of the dates, including its stop at Fenway Park on October 1.
"We believe this is the best thing we can do for our fans, our hard working crew, and the communities we're visiting," the Jonas Brothers wrote. "Thank you all for understanding. We want everyone to be protected and be able to enjoy these memories we've waited so long to make again."
The Jonas Brothers are far from the only artist requiring vaccines or negative tests to see them live. Maroon 5, who is set to perform at Fenway on September 21, announced the same requirement for their shows earlier this month.
Ticketholders will receive more information about the shows' requirements via email and can check Fenway Park's website for details.
The Jo Bros announced their return to Boston back in May after rumors swirled about a 2021 tour. After a whole summer of waiting, the tour finally kicked off last Friday in Last Vegas, with country star Kelsea Ballerini opening for the boys.
Popular Child Stars From Every Year
Below,
Stacker
sifted through movie databases, film histories, celebrity biographies and digital archives to compile this list of popular pint-sized actors from 1919 through 2021.
Disney Stars Who Dated Each Other
Below, discover the most iconic Disney couples, including pairs you may have forgotten about!
Pics From 'The Princess Diaries' Premiere That Are SO 2001
Below, check out 21 photos from the 2001 Princess Diaries red carpet premiere that SCREAM Y2K.
More From WFHN-FM/FUN 107