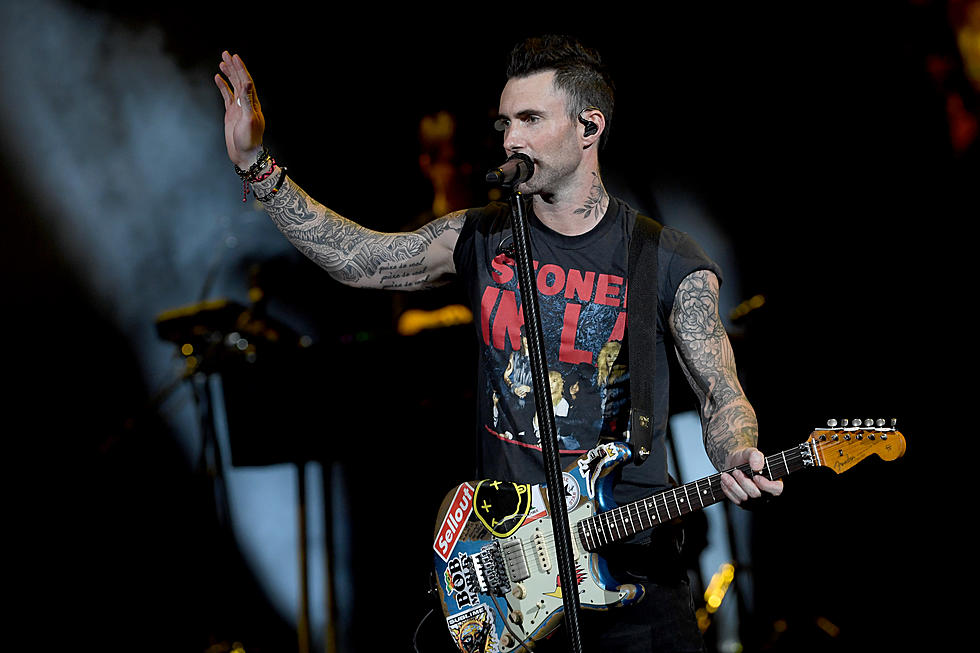 Maroon 5 Requiring COVID Vaccination or Negative Test to See Them Live
Getty Images for Bud Light Super
Not too many artists are on tour yet in 2021, but many of those that have returned to the road are asking fans for something other than a ticket to see them live: they need you to get a COVID-19 vaccination.
Maroon 5 is just one of the many bands that are now requiring audience members to either show proof of vaccination or a negative COVID test to get into their shows. With their rescheduled Fenway Park date in Boston coming up on September 21, local fans would need to schedule their tests now in order to be fully vaccinated in time for the show.
With the number of Delta variant cases growing every day across the country, it is no wonder artists want to take whatever steps they can to prevent their concerts from becoming hotbeds for COVID. Cases traced to their shows would likely mean canceling concert dates again, or worse, fans filing lawsuits – and no artist wants that.
Those who haven't received or choose not to receive a vaccine absolutely are not being banned. You can be unvaccinated and see Maroon 5 live. You'll just need to bring proof of a recent negative COVID test with you to the show.
Maroon 5 are not alone. They are in fact just one of the most recent artists adding their name to the growing list of acts that need proof of vaccination for attendance at their shows. Some are insisting on only playing to 100 percent vaccinated crowds.
Phish, Foo Fighters, The Killers and even the Eagles are all asking fans to get vaccinated. The Eagles are even demanding it, playing a vaccination-only show November 5 in Seattle. Big festivals are making that the rule, too. Bonnaroo, Summerfest 2021 and the Aftershock show are all multi-day festivals that are making proof of vaccination or negative test results a requirement for attendance.
COVID cases on the rise and concerts some of the biggest crowds getting together right now, so the plan makes total sense for keeping fans, artists and concert workers safe. I'm sure it will give concertgoers some peace of mind as well.
So if you want to see Maroon 5 live, get yourself the Fun 107 app and a vaccination, because we've got your tickets coming soon on the app and the show is just about a month away, which is just enough time to be fully vaccinated.
Ready to see a live show? Here are some post-Covid rules we think you need to know
So you're ready to get back out there and enjoy some live music. We are too! So here are all the rules you need follow for having the most fun when concert-going in a post-COVID world.
More From WFHN-FM/FUN 107