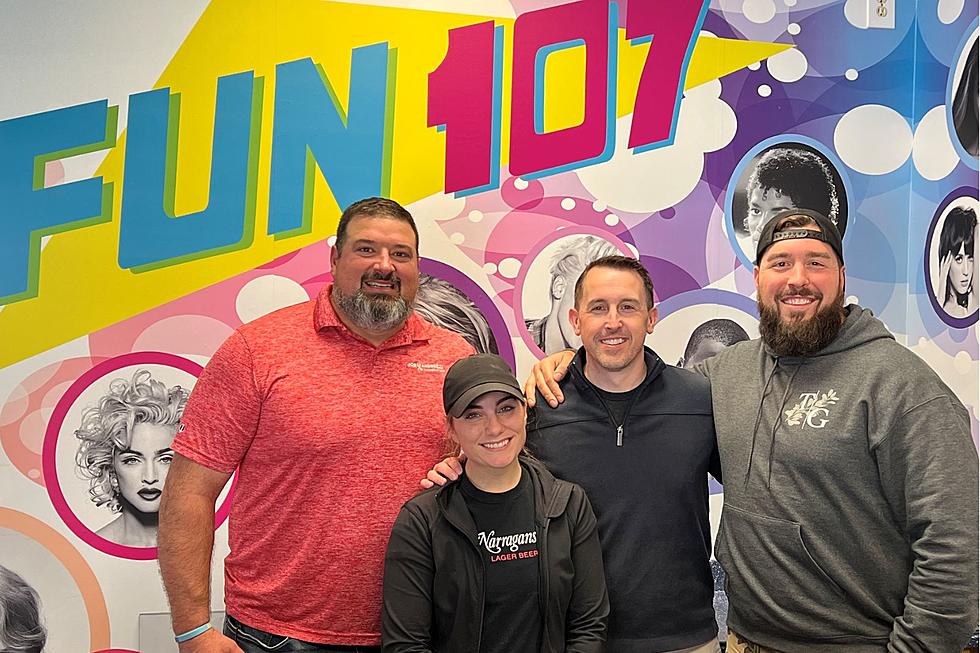 Patriots Super Bowl Champ Joe Andruzzi Mission to Help Families is Personal
Michael Rock/Townsquare Media
We got a visit this morning from a three-time Super Bowl champion.
Joe Andruzzi had a very important job when he played football for the New England Patriots. His job was to protect a guy named Tom Brady.
What some Patriots fans don't know, however, is that Andruzzi's career was cut short by a lymphoma diagnosis. Luckily, the lineman was cancer-free in a matter of a year, but his fight inspired him to help others fighting the disease.
He remembered the stress his diagnosis caused his wife and three kids.
"I was lucky. I played 10 years in the NFL and was well-paid. About 50 percent of people who are diagnosed with cancer have to file bankruptcy," he said. "You should never have to be faced with the choice of paying a bill or buying the medicine that can help you fight cancer."
The former New England Patriot says one of his foundation's goals is pretty simple. He wants to bring a smile to people who are fighting cancer.
Andruzzi's day began with a visit to Michael and Maddie at Fun 107, followed by visits to St. Anne's Hospital Regional Cancer Centers in Fall River and Dartmouth.  He is traveling around New England in celebration of his foundation's 15th anniversary.
Over the past 15 years, Andruzzi says his foundation has helped more than 40,000 families struggling with cancer. That translates to more than $10 million in aid given to local families.
"About 95% of our applications for help are approved," he said. "As far as the other 5%, most of the time it is just kicked back because of a clerical error."
After the on air interview was over, Gazelle asked Joe what his personal best was for a bench press.
"Did it start with the number 4?" I asked.
"No," Andruzzi said.
Wow, 300-something pounds, I thought.
Wrong.
Andruzzi told us he benched 550 pounds while he was in college. His back squat:  800 pounds.
As important as his job was in the early 2000s making sure TB12 was safe from sacks, Andruzzi's work is much more important 20 years later.
Celebrities Who Love the New England Patriots as Much as You Do
Patriots Nation is strong with or without Tom Brady and these celebrities count themselves among the those who love New England's football team.
See the Stars Who Own Homes in Rhode Island
There are plenty of celebrities who once called Rhode Island home, but how many still do? Here's the list of stars who own homes across the Ocean State.
More From WFHN-FM/FUN 107