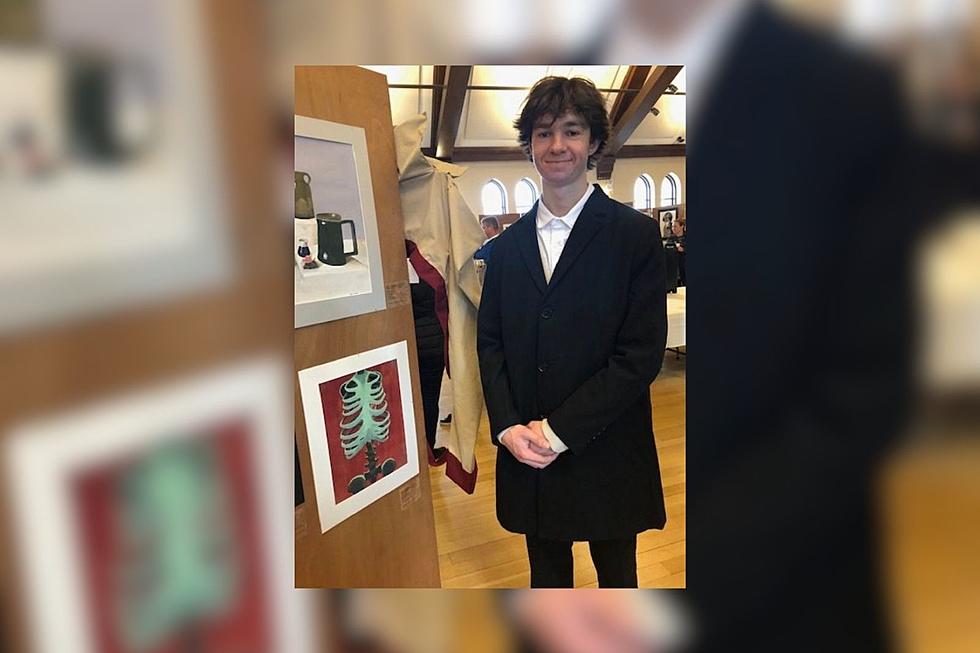 Mattapoisett Senior Earns Prestigious Gold Key Award at Scholastic Arts Award Ceremony
ORRHS/Facebook
An Old Rochester Regional High School Senior earned the prestigious "Gold Key" award at the Scholastic Arts Awards ceremony at Tuft's University.
Over seven thousand entries were submitted from the state, and only 5% were awarded the honors.
Jed Dupree was among the 5%, and not for just one entry, but for two stunning pieces of work.
The Scholastic Art and Writing Awards competition is the nation's longest-running and most prestigious contest for creative teens. According to ORR, creative icons like Andy Warhol and Truman Capote were first recognized in this contest for creative teens.
Jed Dupree joins that elite list of creatives thanks to one oil painting and one tempera painting he crafted.
Being in the same category as Andy Warhol isn't a bad start to Dupree's young art career.
"He is a very creative student," said Kate Butler, Dupree's Art teacher. "He definitely thinks outside of the box, and he marches to the beat of his own drum."
After speaking with Butler, it's clear that Dupree has a passion for artistic expression. In addition to AP Art and Design at school, Dupree also takes lessons on the weekends and will attend Massachusetts College of Art and Design in the fall to continue his study of art.
"He's a neat kid," said Butler. "He works at ORRCTV, he's on the tennis team…Overall, he's a really nice, interesting human."
Butler shared that he was so excited to win and was humbled and excited by the wonderful surprise."
Congratulations, Jed!
Old Rochester Boys Basketball Team Visits Center School Ahead of Final Four Matchup
The Old Rochester Boys Basketball Team paid a visit to Center School in Mattapoisett ahead of their huge Final Four matchup against St. Mary's.
2022's Top Ten Best High Schools on the SouthCoast
Wondering where your local high schools ranks on the SouthCoast? These are the top ten schools in the area for 2022.
More From WFHN-FM/FUN 107