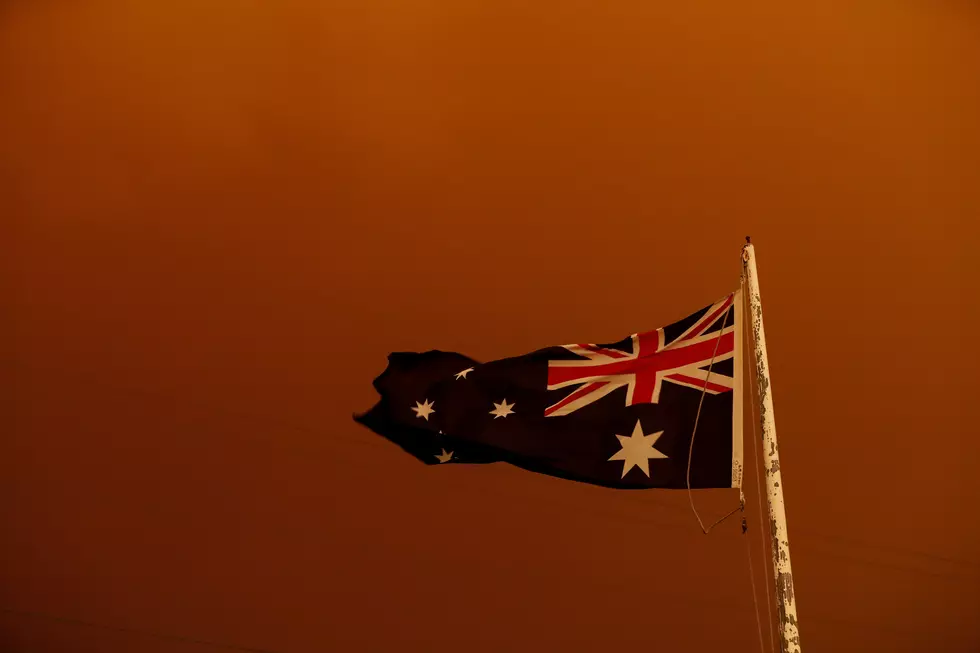 Jackson's Dream Vacation on Hold as Australia Battles Nightmare
Getty Images
Maybe part of your New Year's resolution was to plan more things to do, such as a vacation or just making sure you knock something off your bucket list.
That's exactly what I had planned this month: a trip to Sydney, Australia, and I was all set to go. I had a few fun excursions planned and everything.
As you may have heard, Australia is currently battling a slew of wildfires. Truly devastating scenes are showing up on social media that are just heartbreaking.
Our trip was postponed because the plane we were supposed to get on was carrying lots of cargo, which I assume was to assist with the wildfires, and was weight restricted, meaning they had to get the weight off the plane in order for it to make it to Sydney.
I had planned a trip to Australia well before these fires came about and was so excited to finally go down under. I even had several people I knew that had lived in Australia write down a list of must-see things while I was there.
I got all the time off from work and packed my bags for two weeks of summer weather since they're on the opposite side of the world and our winter is their summer.
If you haven't seen any of the television coverage, currently a massive area of Australia is battling wildfires that have destroyed hundreds of miles of land and half a million animals. Yes, the koalas are being affected big time.
Many Australians are on holiday, leaving the country for their months-long vacations.
Regardless of your political views, you have to admit we are definitely seeing a shift in our weather and there is no denying our friends down under need the help of the entire world right now to help stop these wildfires from destroying everything.
Let's count our blessing tonight before bed and send some good vibes to our people down under.
Hopefully, I will get there one day.
Enter your number to get our free mobile app
More From WFHN-FM/FUN 107