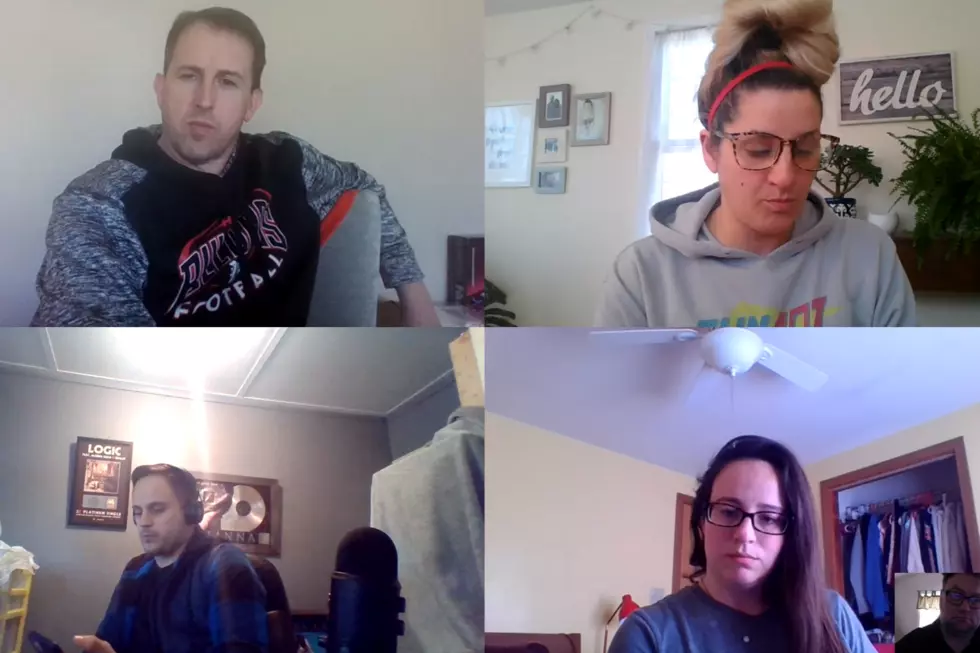 It's Time We Talk Video Conferencing Etiquette
Tim Weisberg/Townsquare Media
With so many of us working from home, work meetings on FaceTime or other meeting platforms have become commonplace. But do you use the proper etiquette?
Maybe you are like all of us at Fun 107; at least several times a day we jump on a video conferencing call. And while most of our meetings we get a heads up first, sometimes we have to jump on quickly.
We are all in our homes with the rest of our families. Life is going on around us. Kids screaming, dogs barking and our significant others going on with life while you try to focus on your job. We all thought working from home was going to be a walk in the park, right?
It got me thinking, what are the rules when it comes to video conferencing? Should there be a window of time given for both attendees to prepare? So many questions. I did come up with some rules I think are a good basis for proper etiquette for a video call:
Put yourself on mute when you aren't talking.
Have the right lighting.
Look into the camera.
Try to pay attention even though you have many distractions.
Make sure your technology works (that includes a good WiFi signal).
BE ON TIME.
I have a feeling I'm going to think of a few more the next time I find myself sitting in my pajamas while video conferencing with the rest of the Fun 107 crew.
Oh, that should be a rule. At least where a collared shirt!
READ MORE: Here are 50 ways you can improve your work from home lifestyle
Enter your number to get our free mobile app
More From WFHN-FM/FUN 107