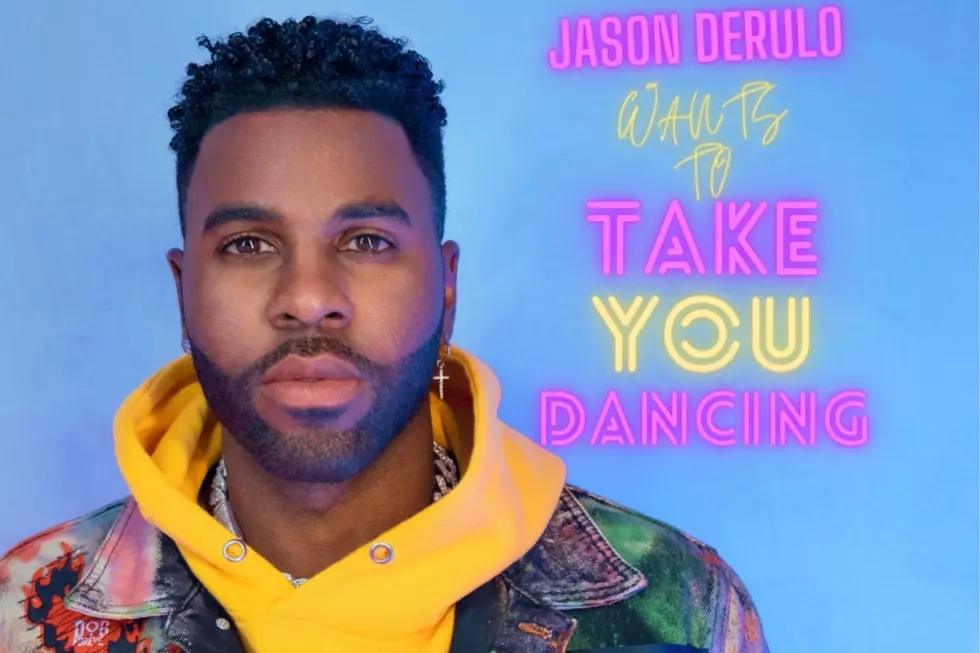 Fun 107 Exclusive: Jason Derulo Wants to Take You Dancing
Courtesy of Atlantic Records
Imagine, for a minute, a world with no COVID.
A world where there are no masks, no restrictions.
Imagine a dream date with you and Jason Derulo.
He takes you out dancing. Of course he does. Where else would Jason Derulo take you on a date?
As you walk into the club, the music takes over your body. You can feel the bass thumping onto your chest and Jason's security team guides you through the crowd and to a special VIP section set aside just for the two of you.
The two of you enjoy Patron for a few minutes, and you can feel the alcohol lift your inhibition. Derulo whispers in your ear that he wants to teach you how to dance, and leads you out to a cleared section of the floor.
The DJ notices that one of the world's biggest music stars is in the house, so he plays his brand new song "Take You Dancing."
Here's where one fantasy ends, but another begins.
Unfortunately, because of COVID-19, Jason Derulo cannot take you dancing in person – but he's doing the next best thing.
How would you like to be one of Fun 107's VIP guests to join Jason next week in a Zoom Room where he will teach you his newest TikTok dance?
While he wishes he could come back to the Dartmouth Mall again and teach us all in person, that is just not possible at this time.
If you'd like to win a spot in Fun 107's Jason Derulo Zoom Room, just sign up below. We'll be drawing winners this week.
LOOK: See what Christmas was like the year you were born
Enter your number to get our free mobile app
More From WFHN-FM/FUN 107